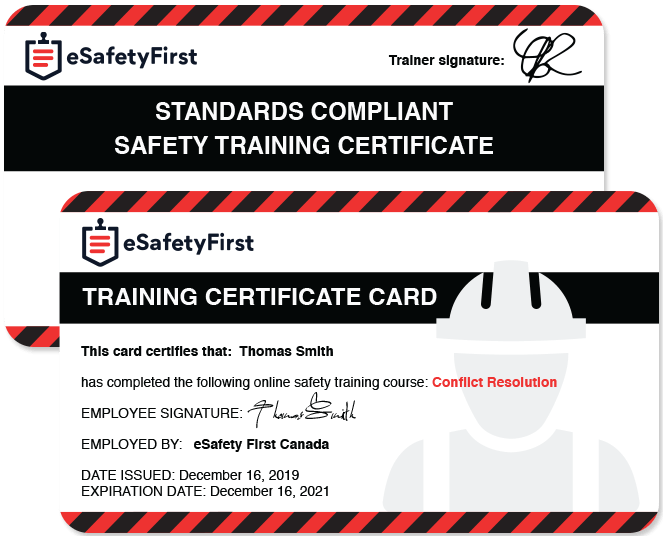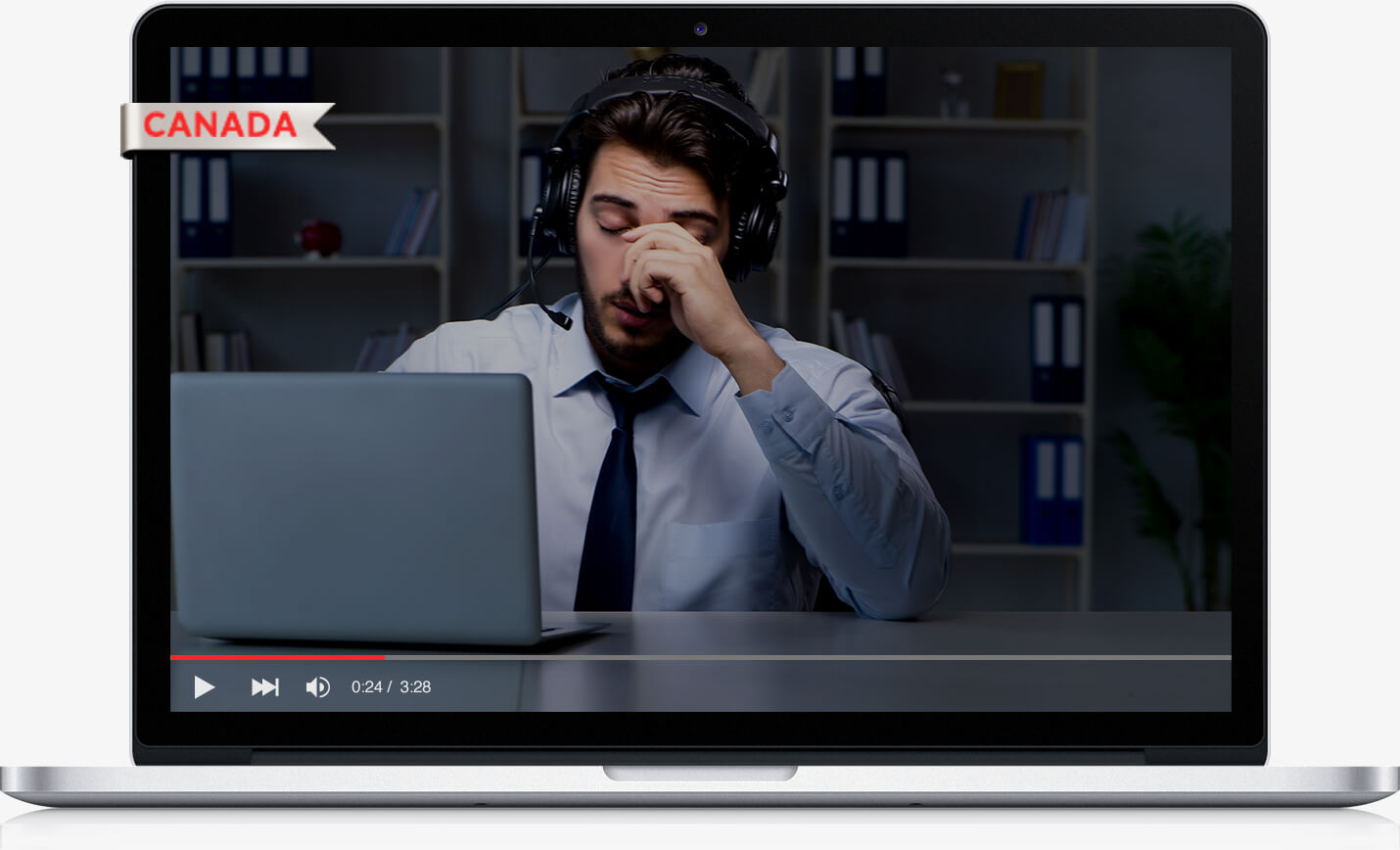 Conflict Resolution Training
Course description
Employees working in office environments, such as managers, human resources workers, or customer service representatives must deal with interpersonal conflicts on a regular basis. This Conflict Resolution program is designed to help employees deal with conflicts in a constructive manner, ideally before a crisis takes place.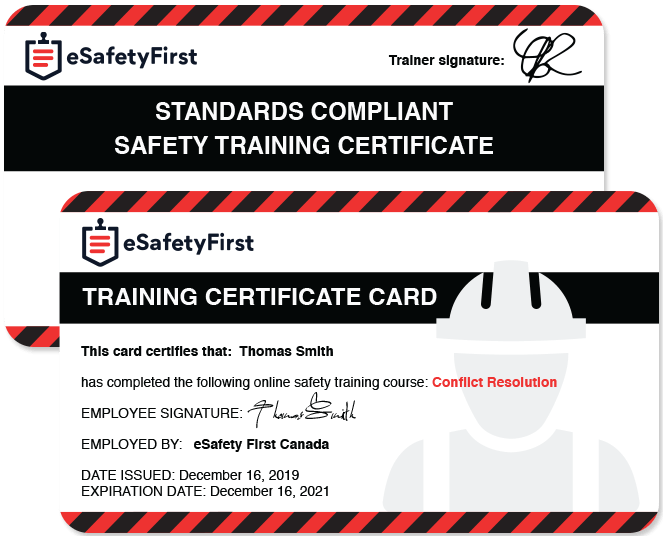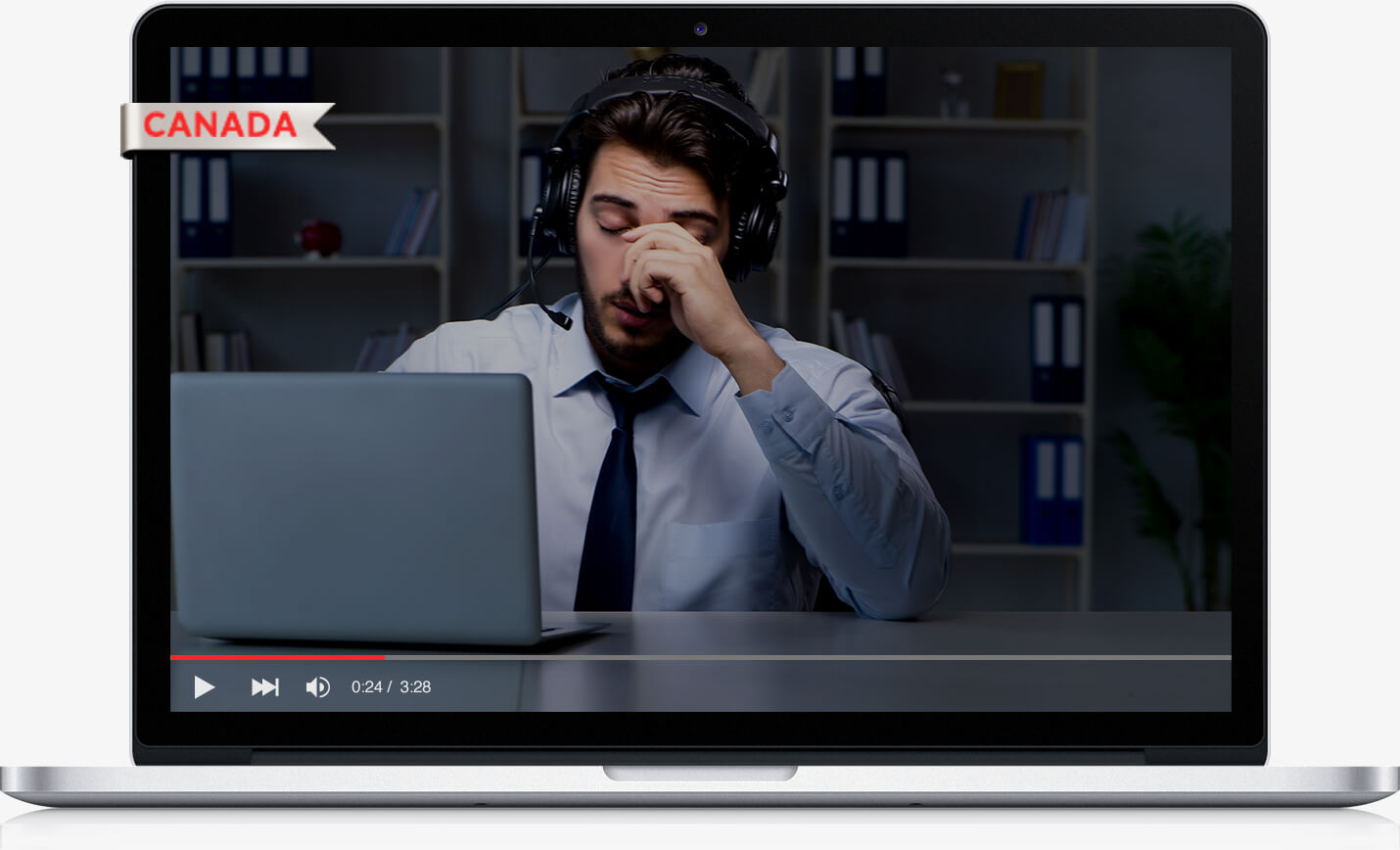 Accepted Across Entire Canada
Alberta
British Columbia
Manitoba
New Brunswick
Yukon
Nova Scotia
Ontario
Prince Edward Island
Quebec
Saskatchewan
Northwest Territories
Newfoundland and Labrador

Conflict Resolution training is designed to give workers an outline of how and where they are likely to encounter disagreements when interacting with other people. The program's aim is to teach individuals how to arrive at a peaceful consensus when divergences in opinion arise.
Although coming to an agreement benefits everybody involved, some clients or colleagues might not initially want to resolve their issue in a diplomatic way. Consequently, the course is also focused on strategies that can be used to avoid, as well as to resolve interpersonal conflicts.
All employees who work with other people can benefit from Conflict Resolution training. However, some employees, such as those working in Education and Research, are likely to encounter an unusually high number of incidents based on animosity, competition, or mutual differences. The program is aimed at both current staff, as well as at future employees looking to improve their CV.
Employees in the following industries are more likely to require and/or benefit from the Conflict Resolution program:
Education and Research
Office Work
Logistics (Shipping and Warehousing)
Hospitality and Tourism
Security
From a legal standpoint, the responsibility to ensure appropriate safety training falls on the employer. If the workers hired by a business are likely to encounter conflicts and disagreements on a daily basis, the former is then accountable for the implementation of Conflict Resolution training.
It falls upon the workers themselves to complete the required safety course(s), as well as to apply the knowledge and techniques they acquire in day-to-day work-related experiences. Many candidates choose to obtain any mandatory safety certifications, including Conflict Resolution, before they attend an interview, as this increases their odds of getting hired.
Employees who undergo Conflict Resolution training learn how to handle disputes in an efficient and constructive manner that is conductive to the growth of their work relationships. Being able to handle disagreements in a non-combative way is often a mandatory skill for those who work in Education or in Management and usually leads to professional growth and recognition.
Workers who frequently manage or are part of conflicts should aim to re-take this course every year. Because our social and professional lives are often amalgamated, being able to handle and resolve conflictual incidents can greatly improve one's work experience and personal wellbeing.
This Conflict Resolution program is often acquired together with Office Ergonomics, Workplace Harassment, and/or Lone Worker.
To access a detailed list of safety certifications required by professionals in a particular line of work, please visit our industry-related pages where safety courses are grouped according to specific jobs.
We have Certified Employees of:
1
Course Overview
In this module you will learn why conflict resolution training is important, how to manage conflict, the 5 types of behavioural approaches and how and when to use each one of them.
2
Managing Conflict
This module is intended to highlight the impact conflict can have on companies, while also offering information and tips on how to deal with bad client situations.
WHY CHOOSE eSafetyFirst
Hassle-free online training
eSafetyFirst is the convenient, hassle-free online training solution for anyone who needs fast Conflict Resolution training or re-training. This course isn't your average, bland workplace safety course that workers forget.
Each module is engaging, memorable, and fun! Workers can finish the course AND exam the SAME DAY or go at their own pace. Employers benefit from our bulk pricing and fast, simple training.
Employees can get their practice out of the way fast and have fun doing it!
Employer Discounts
1-3 workers

$

26.95/worker

You

save 23%
4-7 workers

$

23.95/worker

You

save 32%
8-12 workers

$

20.95/worker

You

save 40%
13-20 workers

$

17.95/worker

You

save 49%
21-50 workers

$

14.95/worker

You

save 57%
>50 workers
Contact us for Custom Offer
OHS Standards Compliant
Learn at Your Own Pace
Printable Certificates
Industry Recognized
Instant Access
Unlimited Exam Attempts
Dedicated support
100% Employer Approved