Forklift Safety Online Training
Training program addressed to employees who operate forklifts or who are required to work around these vehicles on a daily basis. This course is compliant with the OHS Act and the latest CSA Standard, B335-15 (R2020). Employers/Supervisors must ensure that workplace-specific hands-on practice & evaluation is provided, according to the operator evaluation checklist available inside the course content.
1184 ratings

)
(
Quantity Discounts
per course
1 - 3

$

36

.95

4 - 7

$

32

.95

8 - 12

$

28

.95

13 - 20

$

24

.95

21 - 50

$

20

.95

51 - ∞

$

18

.95
You reached a new discount level for purchasing 1 - 3 courses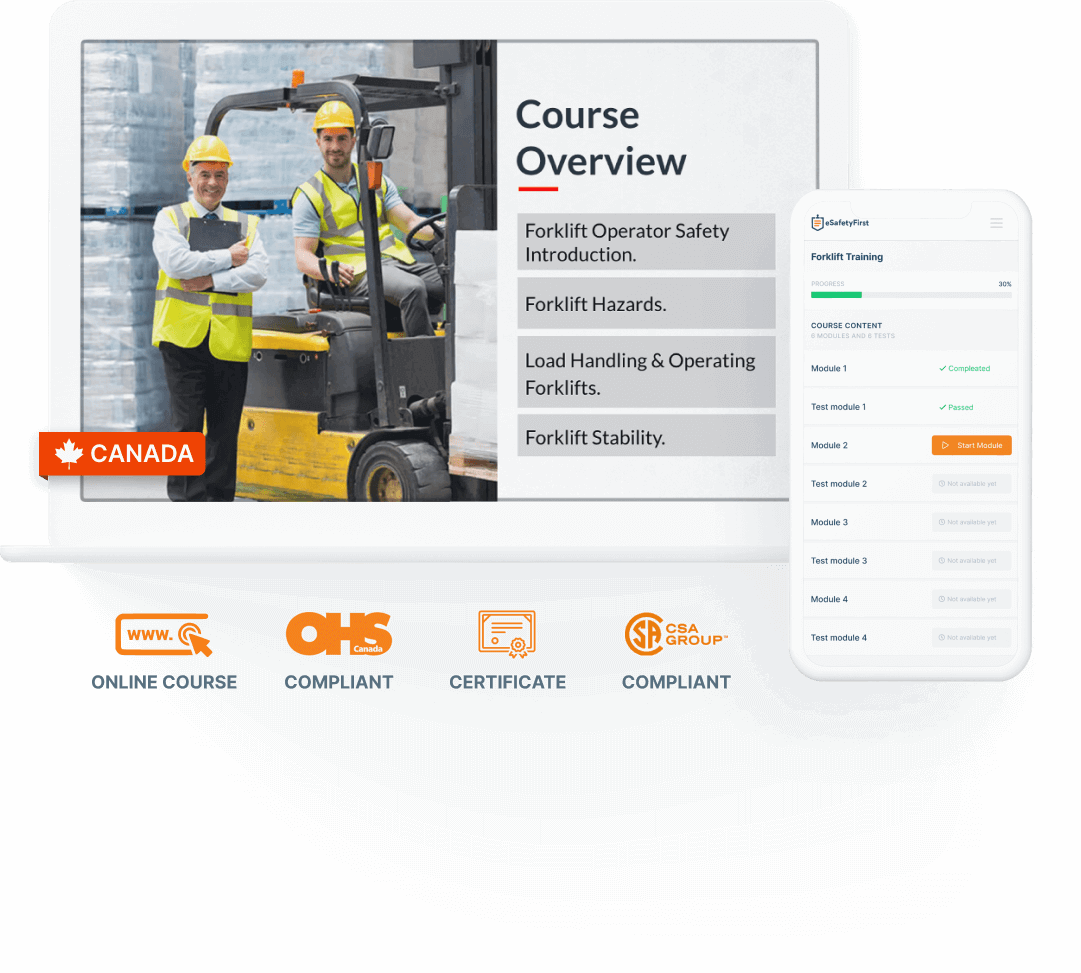 Accepted Across Entire Canada
Alberta
British Columbia
Manitoba
New Brunswick
Yukon
Nova Scotia
Ontario
Prince Edward Island
Quebec
Saskatchewan
Northwest Territories
Newfoundland
What you will get:
1 h 15 mins on-demand course videos
4 modules (OHS Standards Compliant)
4 test (OHS Standards Compliant)
Unlimited Exam Attempts
Instant Access
Access on mobile, tablet or desktop
Dedicated Support
Following the latest standards
What Will You Learn?
Forklift Operator Safety Introduction
20:00
Throughout this module you will learn about: Introduction to Forklift, Internal Combustion Forklifts, Electric Powered Forklifts & Forklift Inspection.
Forklift Hazards
20:00
Throughout this module you will learn about: Forklift Hazards, Tips for Operators, Pedestrians and Safety Managers, Safe Stacking Docks and Forklifts in Elevators.
Load Handling & Operating Forklifts
25:00
In this module you will learn about: Operating Speed, Reversing and Parking, Safe Travel Practices & Forklift Load.
Forklift Stability
10:00
Throughout this module you will learn about: Stability while Operating, Counterbalanced Forklift Stability, Potential Hazards and Safe Load Capacity.
Need a Demo?
No special login or request is needed to experience the demonstration.
Simply click here and begin exploring the Forklift Safety Online Training.
Hassle-Free Online Training
eSafetyFirst is the convenient, hassle-free online training solution for anyone who needs fast Forklift Safety training or re-training. This course isn't your average, bland workplace safety course that workers forget. Each module is engaging, memorable, and fun! Employers benefit from our bulk pricing and fast, simple training. Employees can get their practice out of the way fast and have fun doing it!
Purchasing for yourself?
This is how you get started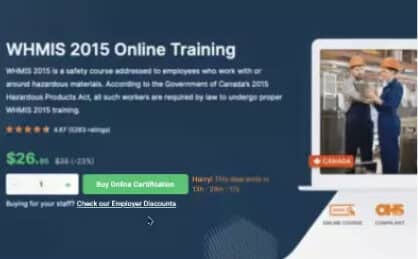 Purchase the Course
After you have completed your purchase, you can start your training immediately, from your account.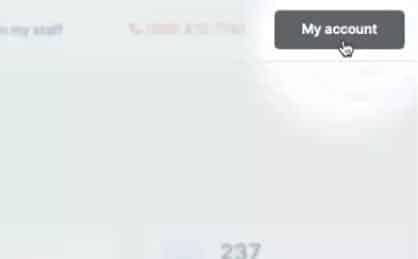 Start the training
You have unrestricted course access and unlimited exam attempts until you pass.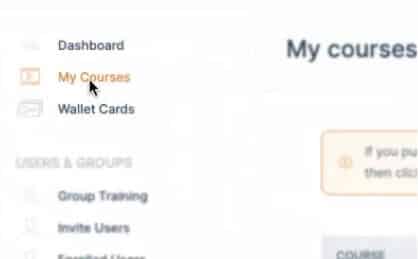 Print Certificate
If you passed all the exams, you will immediately receive a certificate which you can download and print.
Purchase the Course
After you have completed your purchase, you can start your training immediately, from your account.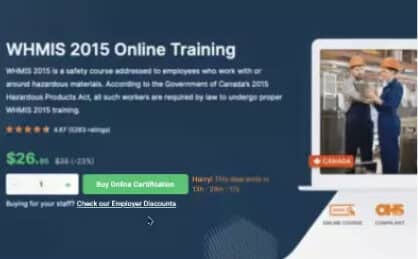 Hover to Tap to Play Video
Start the training
You have unrestricted course access and unlimited exam attempts until you pass.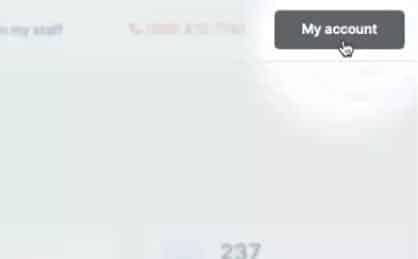 Hover to Tap to Play Video
Print Certificate
If you passed all the exams, you will immediately receive a certificate which you can download and print.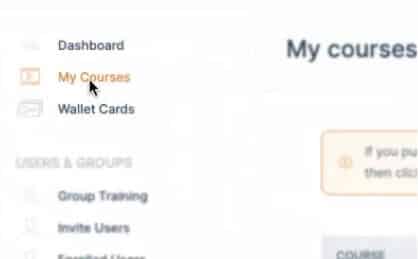 Hover to Tap to Play Video
Training someone else?
With our easy to use system, you can train your entire workforce with just a few clicks.
User Invitation System
Easy to use Invitation System. Choose between Individual & Group Training Options and train your entire workforce with just a few clicks.
Centralized User Management
Easily manage your worker information and provide them secure access to all your course trainings.
Group Trainings
Create and implement an online group training system for your in-house training programs.
Certificate Management
Track your workers training progress, download a copy of their certificate and renew their safety training program, directly from your account.
Sub Accounts
Large company with different branches? Add subaccounts to every branch so they can manage their on programs.
Dedicated Support
Our Support team is available via email or phone. Tickets are solved in maximum 2 hours, during working hours.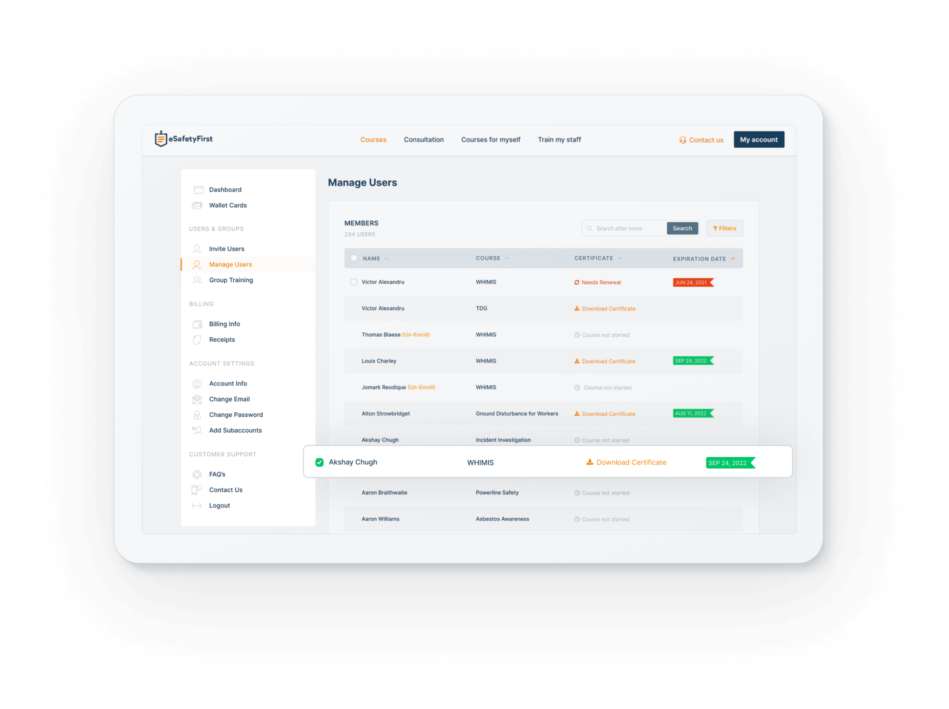 Transparent and predictable pricing
Our prices are tailored for growing businesses. Control your costs.
Price Calculator
We guarantee the best price on the market
$

36

.00
95
per worker
Workers

1

You Save
Total to Pay

$

0

.00
Compare Costs
Unmatched quantity discounts
eSafetyFirst
What Is Forklift Safety Training?
Forklifts have become indispensable tools across several industries, but they can become dangerous if not handled properly. Maneuvering a forklift correctly requires training and experience, while blind spots and load stability can be problematic for even the most experienced operators. Any mistake can lead to property damage or, even worse, to injury. Forklift operators are not the only personnel exposed to risks. Those who sometimes guide operators and even employees who only work around these vehicles may be at risk. As such, forklift training must be completed by all employees who work in establishments were forklifts are used.
Who Needs Forklift Safety Training?
This Forklift Training program is addressed to both operators and non-operators. It is an affordable solution for employees who already work with forklifts, but also for job candidates who want to complete their CVs and businesses looking to comply with the latest safety regulations. Employees are more likely to operate or work around forklifts in the following industries:
Oil & Gas,
Mining,
Logistics (Shipping & Warehousing),
Construction,
Automotive & Manufacturing,
Agriculture & Food
Who Is Responsible for Forklift Safety Training?
Employers who use forklifts in their establishments are responsible with the implementation of forklift training programs for all workers. That being said, it is the employee's responsibility to complete the program and apply the safety measures they have learned in order to maintain their safety and that of their colleagues in the workplace. Potential new employees who know that they are likely to be required to operate forklifts at work can independently acquire and complete this safety course to improve their CVs.
What Do You Need to Learn?
To complete this training program, you must demonstrate that you are able to inspect a forklift prior to operation and to use the vehicle for work-related purposes. You must also be able to describe the potential hazards associated with forklifts and present a set of safety measures that you can apply to properly handle loads and maintain the vehicle's stability.
How Long Is the Certificate Valid?
It is recommended that forklift training should be completed every 3 years by employees who frequently operate forklifts or who are required to work around them. The standard expiration date of the CSA B335 standard is 3 years.
What Other Courses Should I Take?
Forklift Training is often purchased together with Crane Safety, Personal Protective Equipment, and/or Lockout/Tagout. To obtain a comprehensive list of safety courses that are tailored to your line of work, please visit our consultation page and select your job from the list.
Other Courses you should take
Those who acquire Forklift Safety training also consider courses in:
How Forklift Safety Online Training Benefits You
Cheapest and most convenient
In today's fast paced society, Forklift Safety online courses have become the cheapest and most convenient solution to get your safety training done.
Save Time and Money
With Forklift Safety online training, you no longer need to schedule appointments, commute to a training facility and spend hundreds to thousands of dollars on courses and materials, all because an offline training facility can't keep up with modern solutions due to human resources.
Pause, Resume or Retake Exams
It is also significantly more convenient to opt for the Forklift Safety online training because it gives the attendant the option to start the training at any given time and gain full control of the content. Forklift Safety Online courses empower you with the option to pause, resume, and even retake parts of the training that you did not fully master on your first try.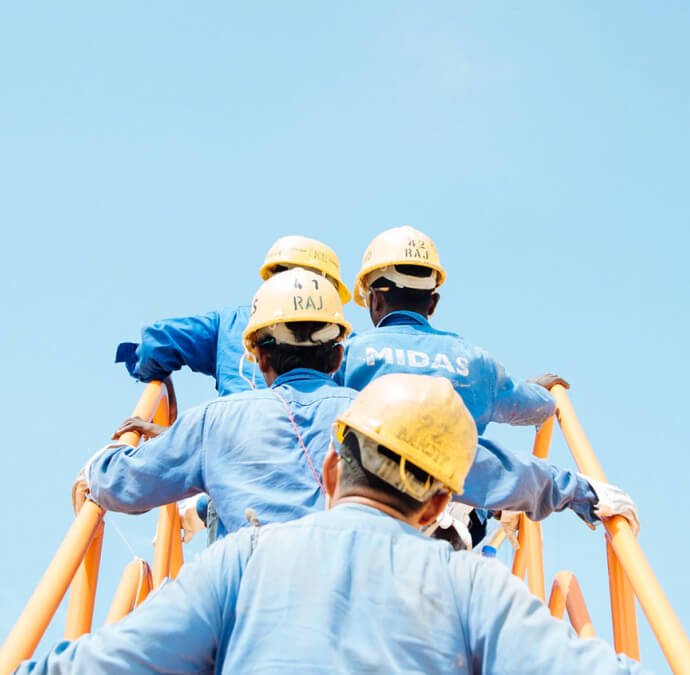 Course & Certification FAQs
Learn more about eSafetyFirst courses
All our courses are done online.
Some courses will also require the hands-on practice and evaluation component, in order to be compliant with your provincial worker compensation board. In this case, inside our courses (usually in the resource section), you will find the appropriate operator evaluation checklist so that your employer or supervisor can provide you with a workplace specific evaluation, as recommended by the CSA standards.
How can I buy this course?
To buy a course, all you have to do is to click the green button where it says "Buy Online Certification".
This will add the product to the shopping bag.
If you want to buy other courses, you can then navigate the website knowing that the product is in your shopping bag, otherwise, if you are done with the browsing, you can click the Checkout button from the shopping bag and complete the checkout form.
Do I have a limited time to finish the training?
You will have 1 year to complete your training. We believe this offers plenty of time to start and finish your training.
Can I take a course from a mobile device?
Yes. Our courses are cross device compatible meaning not only you can take a course from a mobile or tablet, but you can also start the course on a device, pause and resume on a different one. The progress will be saved as you go through your training.
How can I find my certificate?
In most cases, this question is addressed to us by individuals who took the training with a different company. We, as a private company, can only store and access data of our customers. If you did your training with a different company, then you need to contact them in order to receive a copy of your certificate.
If you are a customer of eSafetyFirst.com then all you have to do is to Login to your account, from the top right corner of our website, and you can, at any time, download a copy of the certificate you received from us.
What type of payments do you accept?
At this moment we accept Visa Credit and Debit Cards as well as Mastercard Credit and Debit Cards.
My Payment was declined. What to do?
There are multiple reasons why a payment might be refused by our payment processing system.
Unfortunately, the banks are not using the appropriate response codes to notify us of the exact reason, so the only solution we have, at this moment, is to recommend you to call the bank and see exactly why the payment was declined and how you can fix that.
Our courses are structed in modules and testing sections.
When you make a purchase on eSafetyFirst you are paying for the entire course. At the end of the course you will receive a certificate which will demonstrate that you have received the theoretical training and the evaluation for that specific course.
Have more questions about Forklift Safety?
No worries. We are here to help. You can call us on (866) 470-7740 if you have any questions.