WHMIS Training
With the new regulations taking effect, you may be wondering who should receive WHMIS training and whether you are compliant for WHMIS 2015.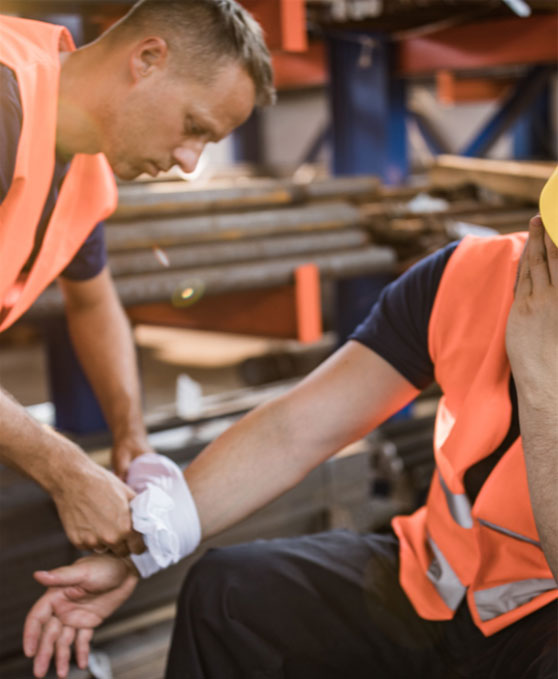 New safety regulations for workplace safety went into effect recently, at the end of 2018. With the new regulations taking effect, you may be wondering who should receive WHMIS training and whether you are compliant with WHMIS 2015.
There are a lot of questions about WHMIS training requirements. Let us break down the most common ones so that you can get the information you need to stay compliant with new regulations and learn everything you need to do to keep yourself safe in the workplace.
Who needs WHMIS Training?
According to current standards, every Canadian employee who may handle, use, or come into contact with hazardous materials, and every supervisor whose employees might deal with such materials needs WHMIS training. It's an important effort to ensure workplace health and safety, and making sure you have the education you need to correctly handle these materials is paramount.
In order to stay compliant, all employers should carefully review the materials their employees come into contact with, and implement the appropriate training. If your current or prospective job involves hazardous materials, then meeting the WHMIS training requirements is part of your job.
In what provinces/territories does WHMIS training apply?
All Canadian provinces and territories are covered by WHMIS regulations. Federal legislation passed in 2015 requires all provincial, territorial, and local governments to comply with the labelling, training, and safety protocols. These were implemented from 2015-2018 and are now in full force.
What are the requirements for WHMIS training?
WHMIS training requirements include lessons on pictographs and labelling used to mark health and safety hazards on various materials. It also goes over other safety information and helps you to understand how the new requirements might change some of the safety information you see on the job site.
To become fully certified, you will also have to pass a test on the information contained in your coursework.
Can I take my WHMIS Training online?
Absolutely. In fact, taking your WHMIS training online from eSafetyFirst is one of the best ways to get your certification. Online courses are taken at your own pace, so your coursework can adjust to your own schedule and learning style. If you have questions or need to review material for your WHMIS training test, it's all right there.
You can also test online, retest if you need to, and print your certificate right away once you've passed the final test.
How often does my WHMIS training need to be renewed?
There is no set expiration date for your WHMIS certificate. However, OHS recommends that employees stay actively trained on these regulations. They suggest that WHMIS training renewal occurs on a yearly basis.
eSafetyFirst WHMIS certificates don't have an expiration but do have a suggested retest date. Keep in mind, however, that if you change employers, or work on a contract basis having an up-to-date WHMIS certificate is important.
How much does WHMIS training cost?
WHMIS training is important for the safety of workers in many fields. So we try to keep costs affordable no matter who you are. Individual pricing can be found on our course page.
Your industry needs compliance, but it also needs flexibility. That's why eSafetyFirst is the best choice in maintaining your training and keeping you ready to work and staying safe with our WHMIS training course and other essential compliance courses. Don't wait, choose eSafetyFirst for your training today!