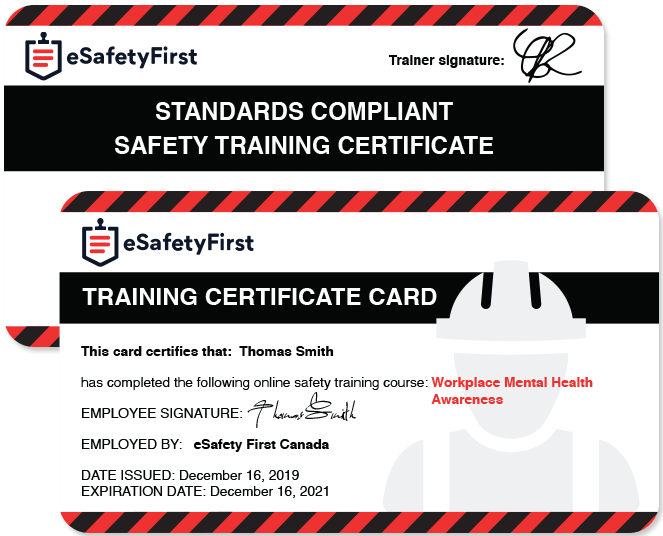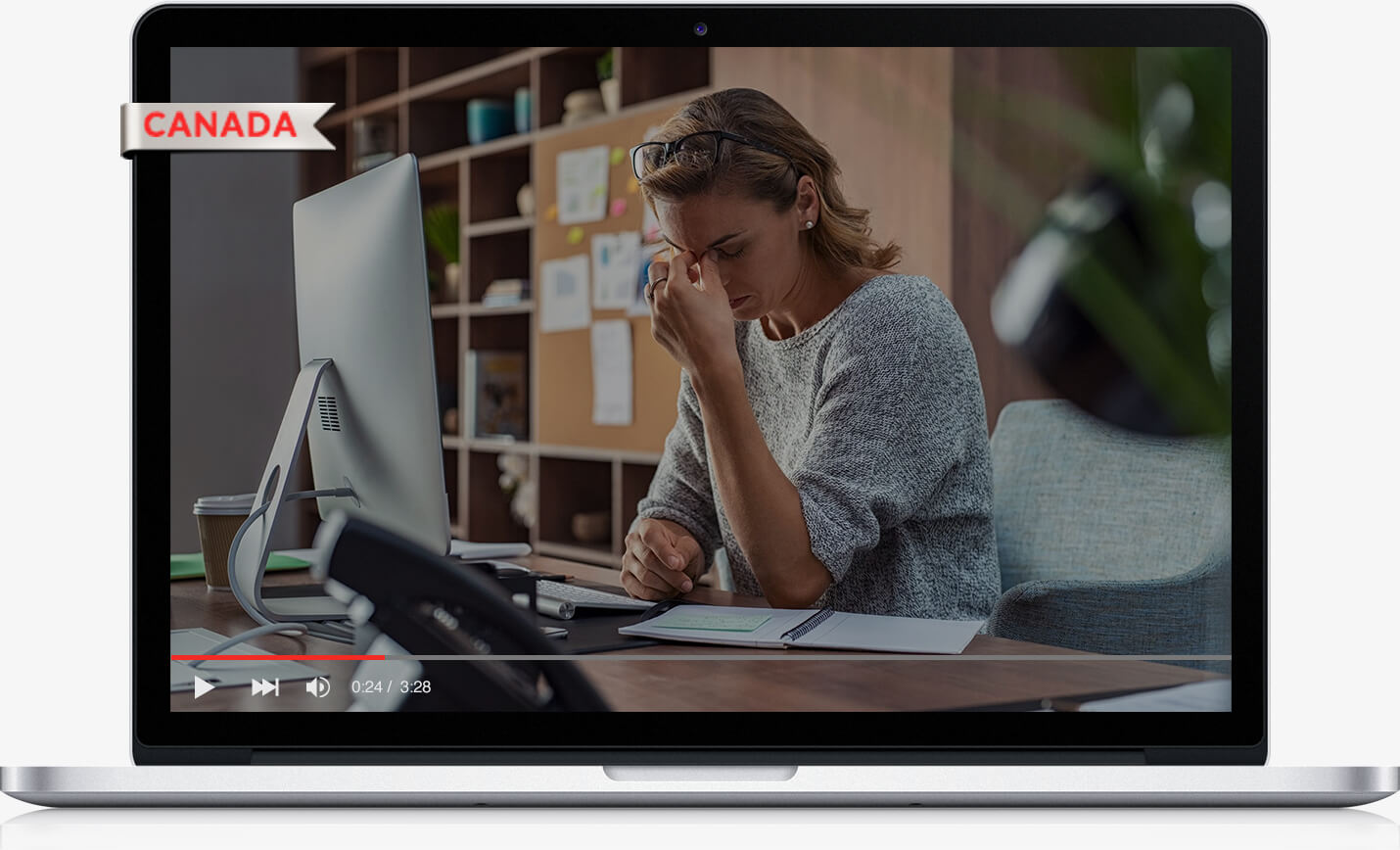 Workplace Mental Health Awareness
Course description
Workplace mental health is a complex issue with significant consequences on employees' productivity and wellbeing. Unfortunately, mental health issues often go unnoticed and thus become aggravated in time. This awareness training program aims to draw attention to the worker's psychology, as well as to suggest several measures that can be implemented to improve the latter.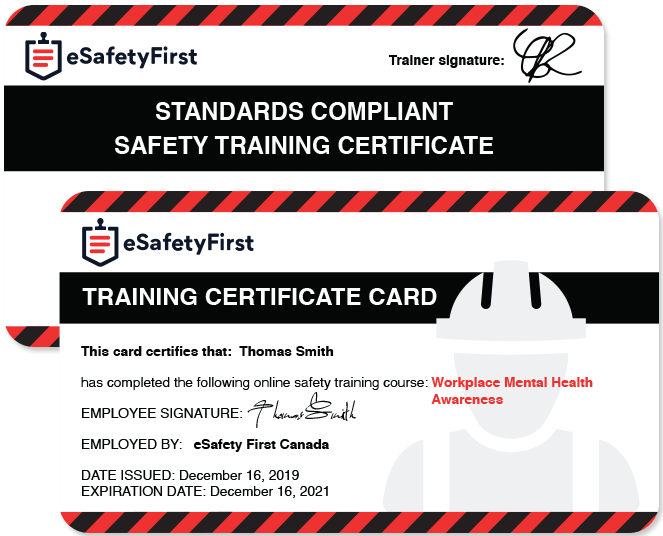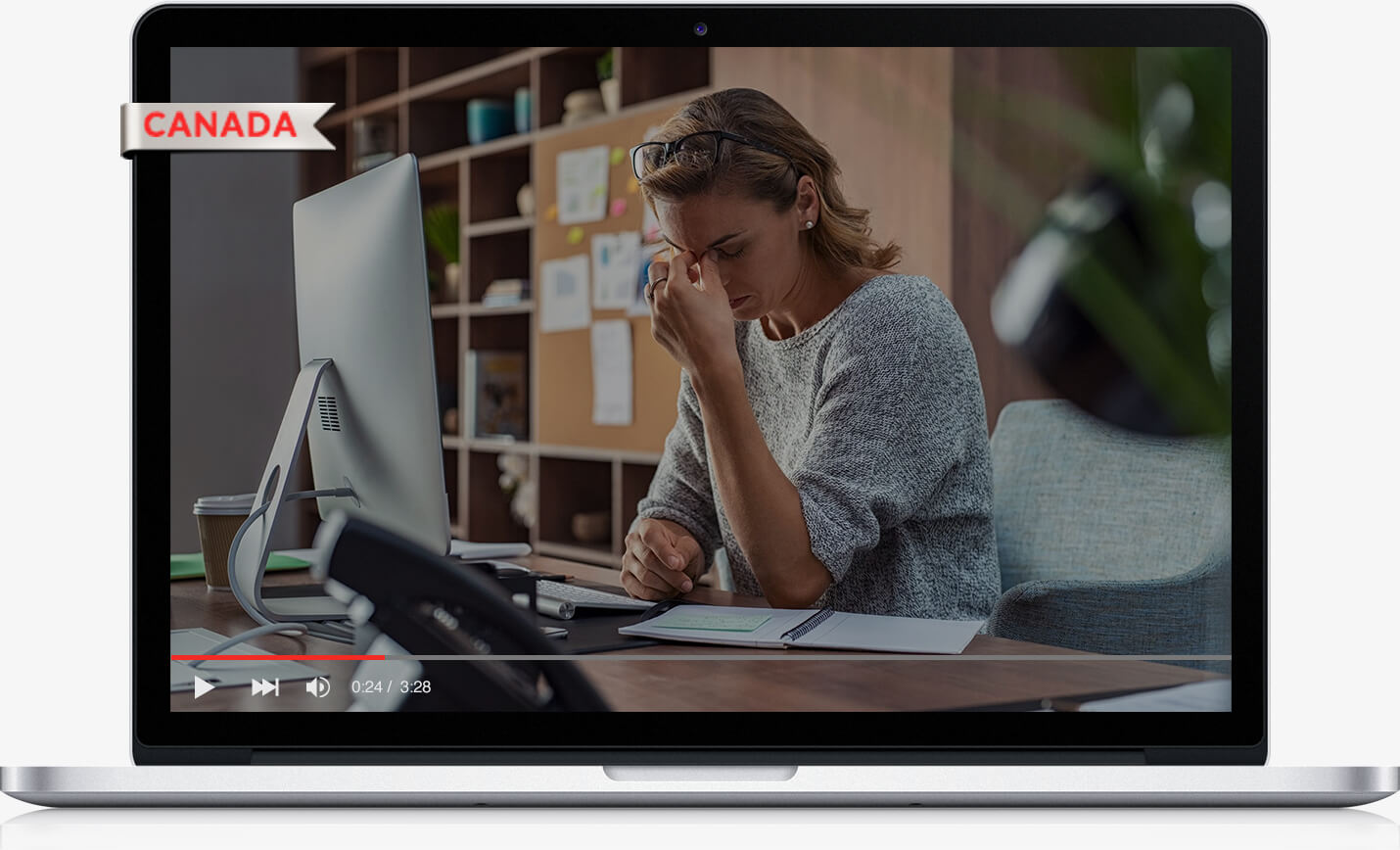 Accepted Across Entire Canada
Alberta
British Columbia
Manitoba
New Brunswick
Yukon
Nova Scotia
Ontario
Prince Edward Island
Quebec
Saskatchewan
Northwest Territories
Newfoundland and Labrador

Approximately one fifth of working Canadians suffer from a mental health issue during the course of their careers. However, employees tend to pay little attention to these illnesses, both because they lack the necessary information to properly acknowledge them and because most companies do not provide a support framework for the signaling and treatment of mental health disorders.
To promote a healthier work environment, both employees and their supervisors must first familiarize themselves with the nature of mental health illnesses and the reasons why it is essential to prevent and treat these issues before they take a severe turn. This safety course in workplace mental health awareness is designed for exactly such a purpose.
All Canadian workers and their employers can benefit from Workplace Mental Health Awareness training, especially since mental health disorders are reported across all types of industries and jobs. Even those who have not yet landed a job can take this course to better prepare themselves to deal with work-related psychological issues.
Due to the nature of their work, employees in certain industries are more likely to develop mental health issues. Such industries include:
Mining,
Pharmaceuticals and Healthcare,
Waste Management,
Office Work.
Mental health has traditionally been viewed as a very personal and intimate matter, yet employers are just as responsible for the psychological wellbeing of their workers as they are for the latter's physical safety. It is therefore the obligation of businesses to ensure that employees have access to Workplace Mental Health Awareness training.
Meanwhile, workers must undergo training and acquire a number of different strategies to promote mental health or deal with work-related psychological issues. The course can also be completed by individuals prior to being hired in order to improve their CVs.
To complete this awareness training program, you must be able to define mental health and differentiate mental illness from stress and other conditions. You must also demonstrate knowledge of the different types of mental disorders and provide examples of the most frequently occurring psychological illnesses in the workplace. Finally, you should be able to describe preventative measures, as well as early detection strategies for mental health issues.
Employees whose work predisposes them to developing mental illnesses should re-take this course on a yearly basis. Although less obvious than physical injuries, psychological issues that go untreated for extensive periods of time can be just as dangerous.
Workplace Mental Health Awareness is often purchased together with Lone Worker Safety, Office Ergonomics, and Workplace Harassment.
If you'd like to consult a comprehensive list of safety courses best suited for your job, please visit our respective industry pages and navigate to your specific line of work. You will then be able to access a discounted bundle designed to prepare you for all the hazards associated with your work environment.
We have Certified Employees of:
1
Module 1
Throughout this module you will learn about the Definition of mental health and mental illness; The types of mental illness and Examples of how mental illnesses can affect workplaces.
2
Module 2
Throughout this module you will learn about the 4 most common types of mental illness (depression, anxiety disorder, bipolar disorder and PTSD), their symptoms and treatment or coping mechanism.
3
Bonus Content
Throughout this module you will learn about Mental Health Workplace Strategic Approach, The Steps Of an Integrated Program and Challenges which you may face when implementing such a program.
WHY CHOOSE eSafetyFirst
Hassle-free online training
eSafetyFirst is the convenient, hassle-free online training solution for anyone who needs fast Workplace Mental Health Awareness training or re-training. This course isn't your average, bland workplace safety course that workers forget.
Each module is engaging, memorable, and fun! Workers can finish the course AND exam the SAME DAY or go at their own pace. Employers benefit from our bulk pricing and fast, simple training.
Employees can get their practice out of the way fast and have fun doing it!
Employer Discounts
1-3 workers

$

26.95/worker

You

save 23%
4-7 workers

$

23.95/worker

You

save 32%
8-12 workers

$

20.95/worker

You

save 40%
13-20 workers

$

17.95/worker

You

save 49%
21-50 workers

$

14.95/worker

You

save 57%
>50 workers
Contact us for Custom Offer
OHS Standards Compliant
Learn at Your Own Pace
Printable Certificates
Industry Recognized
Instant Access
Unlimited Exam Attempts
Dedicated support
100% Employer Approved