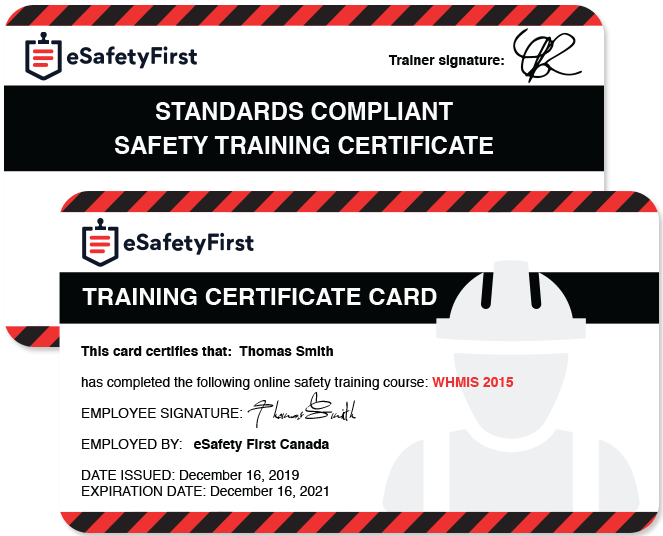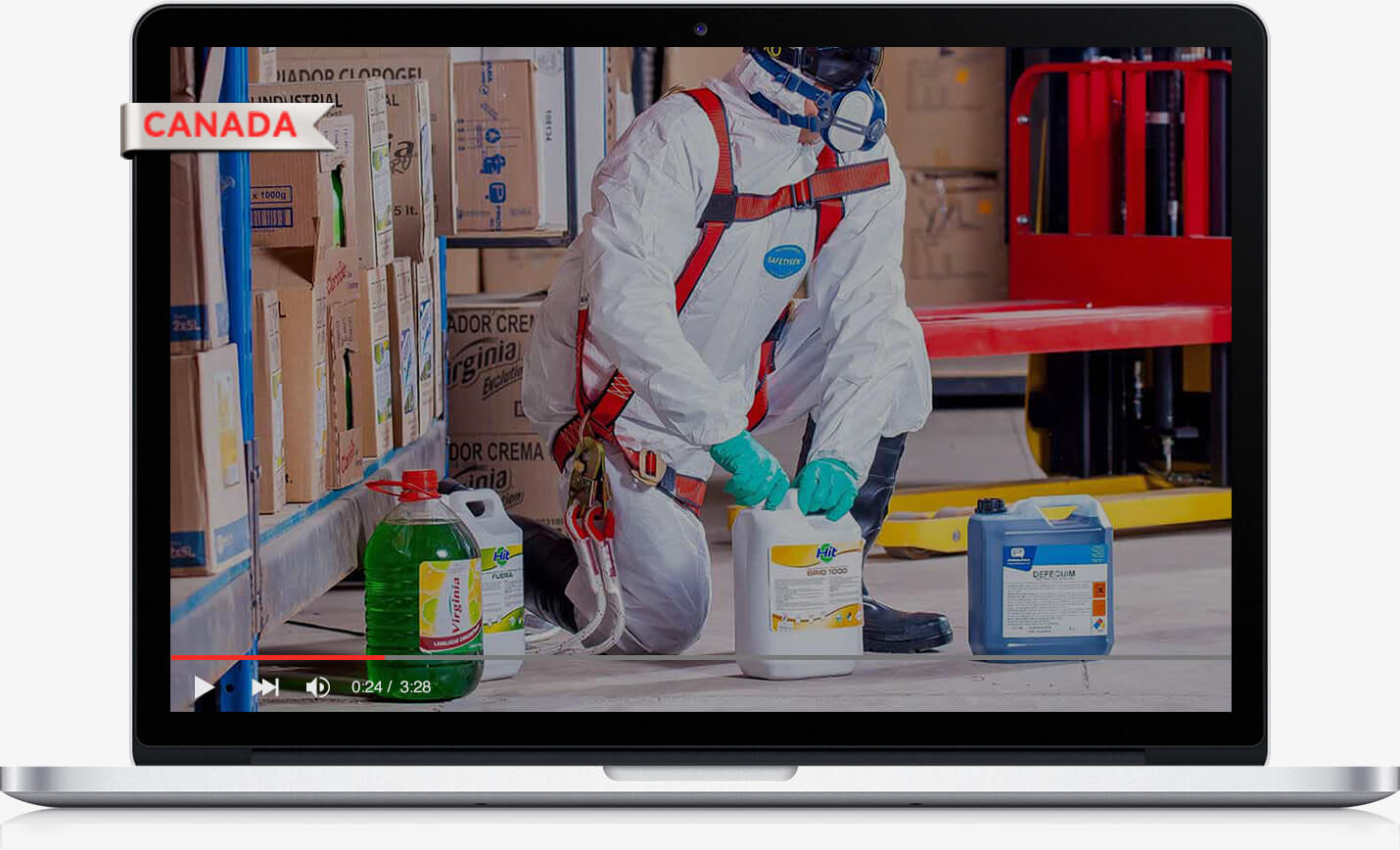 WHMIS 2015 Online Training
Course description
WHMIS 2015 is a safety course addressed to employees who work with or around hazardous materials. According to the Government of Canada's 2015 Hazardous Products Act, all such workers are required by law to undergo proper WHMIS 2015 training.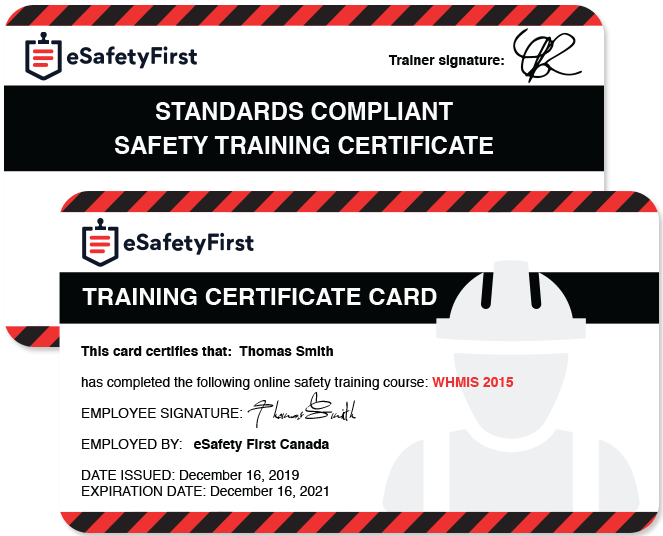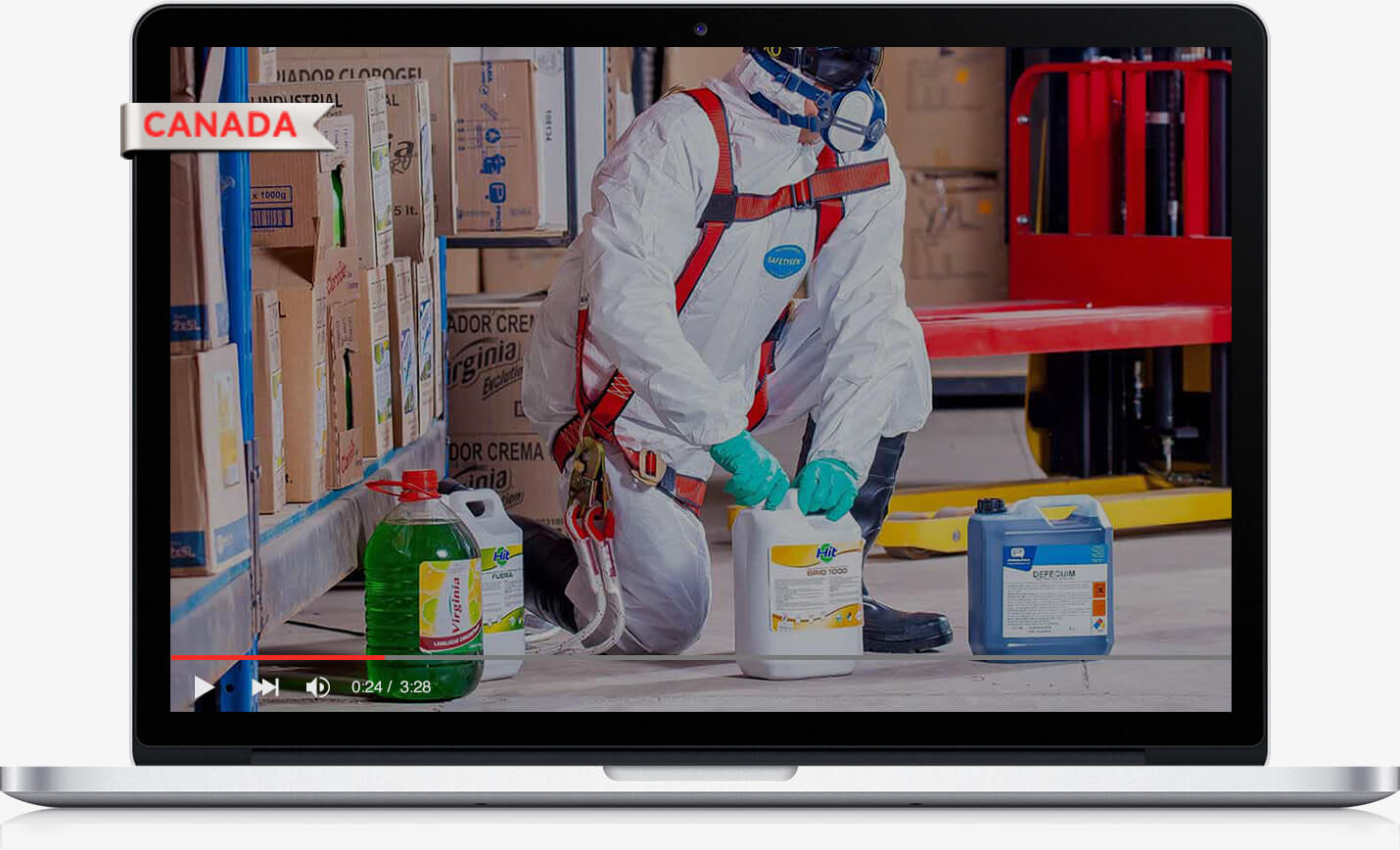 Accepted Across Entire Canada
Alberta
British Columbia
Manitoba
New Brunswick
Yukon
Nova Scotia
Ontario
Prince Edward Island
Quebec
Saskatchewan
Northwest Territories
Newfoundland and Labrador

WHMIS 2015 familiarizes employees with the Workplace Hazardous Materials Information System. The course is designed in accordance to the latest national safety standards and includes information regarding the international standard GHS or the Globally Harmonized System of Classification and Labelling Chemicals.
The aim of the course is to teach employees who are likely to interact with hazardous substances how to properly handle, store, and dispose of such materials in order to maintain a safe work environment for themselves and those around them.
WHMIS 2015 is addressed to both employees who frequently come in contact with hazardous materials in the workplace and their supervisors. It is ideal for job candidates who wish to complete their CVs prior to an interview, as well as businesses looking to comply with the latest safety regulations.
Hazardous materials are more likely to be present in some industries than others. These include:
Energy & Electricity,
Oil & Gas,
Seismic,
Mining,
Logistics (Shipping & Warehousing)
Construction,
Pharmaceuticals & Healthcare,
Automotive & Manufacturing,
Agriculture & Food,
Waste Management.
In Canada, businesses that work with hazardous materials are required by law to ensure a safe work environment for their employees. As such, they are also responsible to provide and implement adequate WHMIS 2015 training.
The employee, on the other hand, must participate in the training program and apply the strategies they have learned to maintain their safety in the workplace. Furthermore, many potential employees in specific industries choose to independently acquire and complete the program to ensure better odds of being hired.
To obtain a certificate in WHMIS 2015, you must become familiar with the national system for classifying hazardous materials and become able to recognize pictograms, labels, and signs specific to WHMIS. In addition, you must be able to identify different hazardous substances, choose the correct protective equipment, and safely handle, store, and/or dispose of such materials while at work.
Canadian legislation recommends that WHMIS 2015 training should be completed on a yearly basis. In addition, because different jobs imply distinct work environments/conditions, employees must re-take this course whenever they change employers.
Those who acquire WHMIS 2015 training also consider courses in NORM, Personal Protective Equipment, and/or TDG.
For a complete list of safety courses that may benefit you in the workplace, please refer to our industry-related pages where you can select your specific job. The recommended courses are bundled in discounted packages and are tailored to the potential dangers of each line of work.
We have Certified Employees of:
1
Overview of WHMIS
By using visually clear labels, safety data sheets (SDS) and through education programs, WHMIS trains workers to fully understand how to safely manipulate and store hazardous materials.
2
Introduction to Hazard Groups and Classes
WHMIS divides potential Hazards into 3 primary groups: Physical Hazards, Health Hazards and Environmental Hazards.
3
WHMIS Labels
All labels compatible with WHMIS are required to have 7 components. Read more in Module 3 of our WHMIS course.
4
The Physical Hazards Classes
This module provides you with information about phyisical hazard classes, what they are and what are their categories.
5
The Health Hazards Classes
This module provides you with information about health hazard classes, what they are and what are their categories.
6
Safety Data Sheets (SDS)
Safety Data Sheets (SDSs) are summary documents that provide information about the hazards of a product and advice on safety data precautions.
WHY CHOOSE eSafetyFirst
Hassle-free online training
eSafetyFirst is the convenient, hassle-free online training solution for anyone who needs fast WHMIS training or re-training. This course isn't your average, bland workplace safety course that workers forget.
Each module is engaging, memorable, and fun! Workers can finish the course AND exam the SAME DAY or go at their own pace. Employers benefit from our bulk pricing and fast, simple training.
Employees can get their practice out of the way fast and have fun doing it!
Employer Discounts
1-3 workers

$

26.95/worker

You

save 23%
4-7 workers

$

23.95/worker

You

save 32%
8-12 workers

$

20.95/worker

You

save 40%
13-20 workers

$

17.95/worker

You

save 49%
21-50 workers

$

14.95/worker

You

save 57%
>50 workers
Contact us for Custom Offer
OHS Standards Compliant
Learn at Your Own Pace
Printable Certificates
Industry Recognized
Instant Access
Unlimited Exam Attempts
Dedicated support
100% Employer Approved