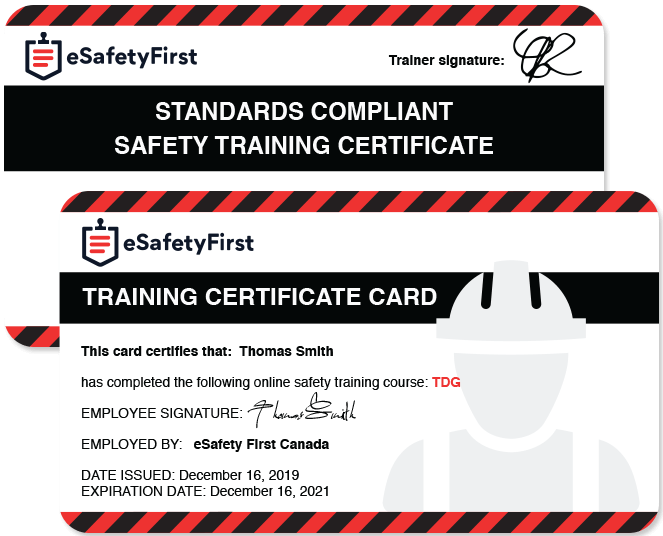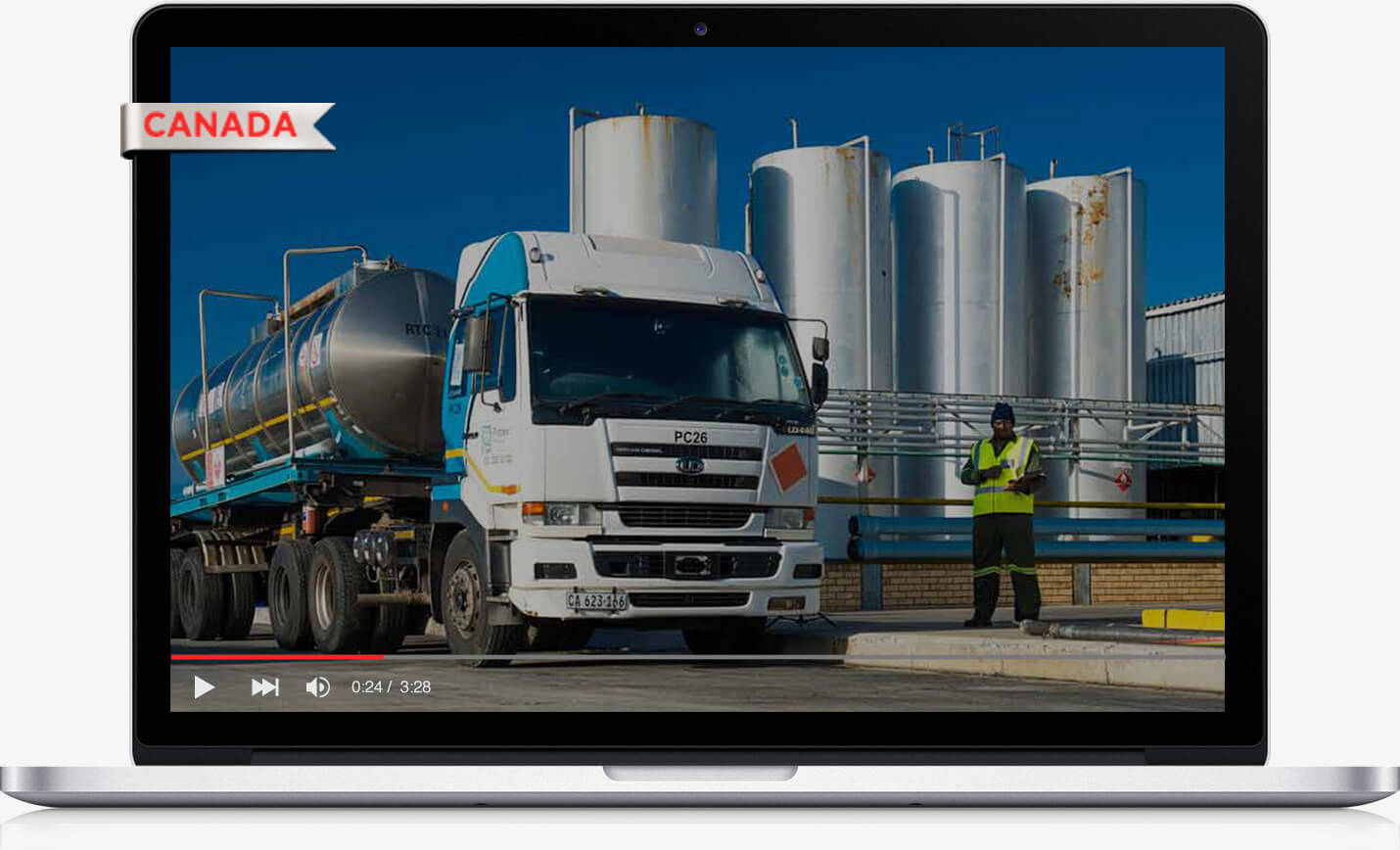 Course description
According to Canada's Transportation of Dangerous Goods (TDG) General Policy Advisory Council, all individuals who transport, offer, or sell dangerous goods must be certified or may otherwise be subject to fines and/or suspension. This safety course in TDG is an affordable solution designed to help you comply with current regulations in any Canadian province and territory.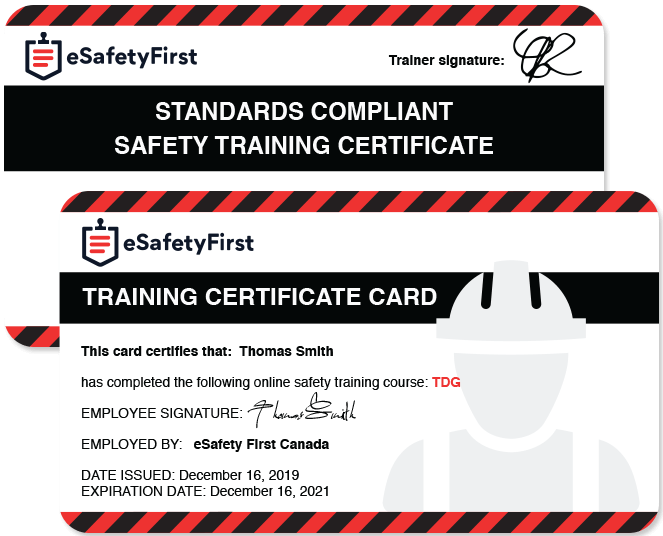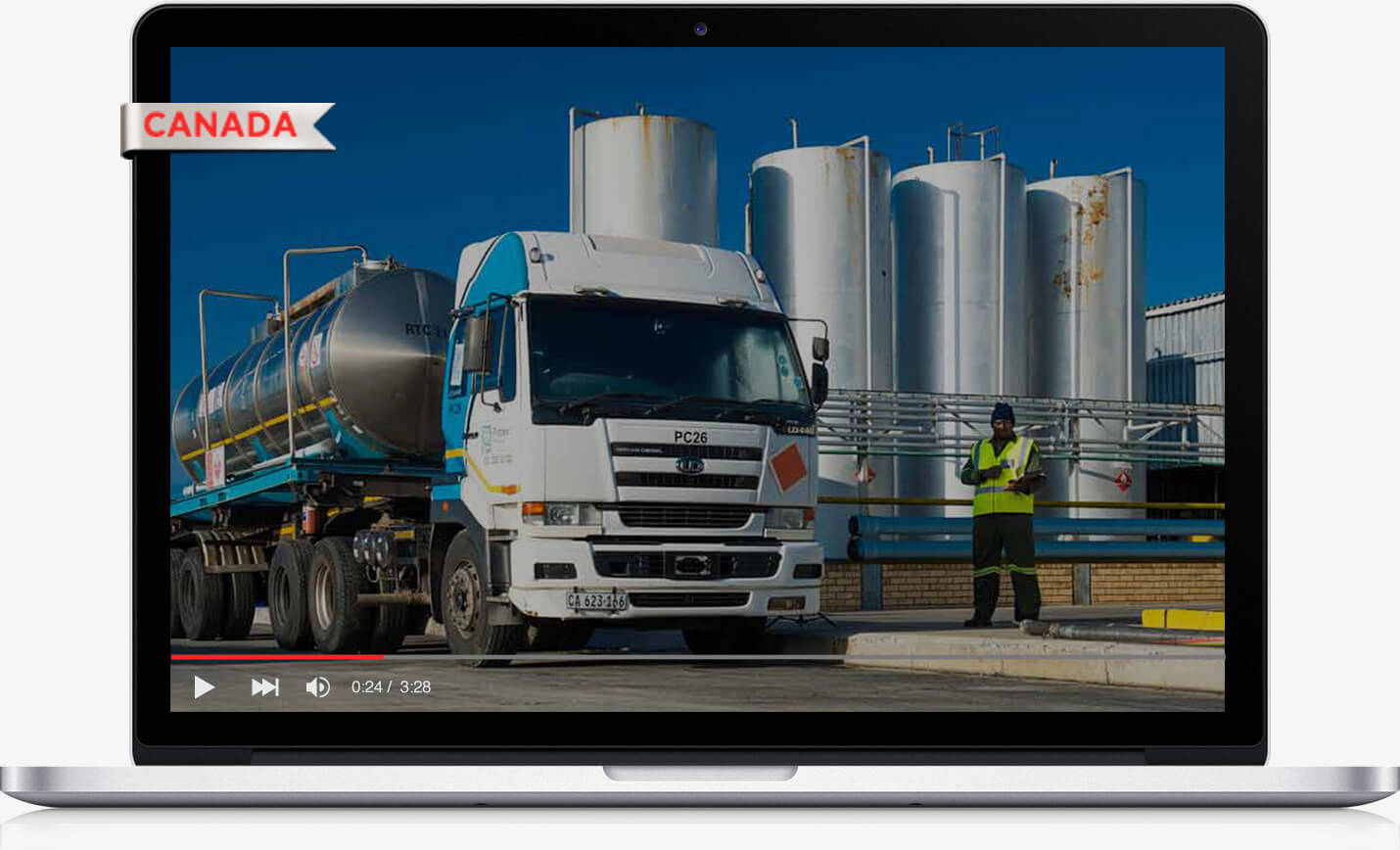 Accepted Across Entire Canada
Alberta
British Columbia
Manitoba
New Brunswick
Yukon
Nova Scotia
Ontario
Prince Edward Island
Quebec
Saskatchewan
Northwest Territories
Newfoundland and Labrador

Dangerous goods are items or substances that may pose a risk to human health, property, safety, or the environment during transportation. Such goods must be properly labelled, handled, and contained according to a set of regulations that are meant to protect public safety.
This comprehensive course in TDG teaches workers how to recognize and correctly communicate the nature and level of danger associated with specific chemicals. In addition, students learn how to transport and contain dangerous goods, as well as how to properly report their operations.
All employees who are required to transport dangerous goods as part of their work attributions and their supervisors must undergo TDG training. The course is geared towards existing workers, as well as job candidates looking to complete their CVs, and businesses that must comply with the latest safety regulations.
Although TDG training is mandatory by law for all employees who transport dangerous goods, this is more likely to take place in certain industries, as follows:
Energy & Electricity,
Oil & Gas,
Logistics (Shipping & Warehousing),
Pharmaceuticals & Healthcare,
Agriculture & Food,
Waste Management.
Businesses who require employees to transport dangerous goods are legally responsible for the implementation of proper TDG training. The employees, on the other hand, must attend the training program and apply any learned strategies in the workplace.
In addition to online certification, site-specific training will likely be required and may include:
Safe Handling and Transportation Practices,
Proper Equipment Use,
Air Transport Training,
Marine Transport Training.
To complete this safety course, employees must become familiar with the specific topics set out in section 6.2. SOR/2017-253. In addition, the student must be able to recognize different classes of dangerous goods, perform adequate documentation prior to transport, use the right means of containment, and describe the correct behavior in case of an emergency.
TDG certification is valid for 2 years for transport using an aircraft or for 3 years, otherwise. Furthermore, because employees learn strategies specific to their line of work when they undergo TDG training, they are required to re-take this course whenever they change jobs or employers.
TDG training is often acquired together with WHMIS 2015, NORM, and/or Defensive Driving.
For a complete list of safety courses tailored to your line of work, please access our industry-related pages and select your specific job. The suggested courses are designed to help you maintain your safety in any work environment related to your employment.
We have Certified Employees of:
1
Course Overview
Learn how to safely handle and transport dangerous goods.
2
Compliance and Training
Find the necessary information in the Regulations, determine if a product is a dangerous good, determine if those goods are regulated and understand how to apply the Regulations.
3
Classifications
Learn how Dangerous Goods are classified. In this module, you will also learn about the Schedules 1-3.
4
Classes of Dangerous Goods
Learn about the 9 classes for the hazardous materials classified under the TDG Regulations.
5
Safety Marks and Means of Containment
Learn under what conditions it is necessary to display safety marks on dangerous goods in transport and what those marks can be.
6
Labels, Placards & Special Considerations
Learn when UN Numbers and Placards are required and how they should be displayed.
7
Documentation
What documents must be accompanied in transporting dangerous goods and what are the rules and regulations regarding them.
8
Exemptions
In this module we will be reviewing information on exemptions and special provisions found in various parts of the TDG Act and Regulations.
9
Reporting and ERAPs
Learn what you need to do in the event of an accidental release of dangerous goods.
10
TDG Amendments
Stay up to date with the latest TDG Amendments.
WHY CHOOSE eSafetyFirst
Hassle-free online training
eSafetyFirst is the convenient, hassle-free online training solution for anyone who needs fast TDG training or re-training. This course isn't your average, bland workplace safety course that workers forget.
Each module is engaging, memorable, and fun! Workers can finish the course AND exam the SAME DAY or go at their own pace. Employers benefit from our bulk pricing and fast, simple training.
Employees can get their practice out of the way fast and have fun doing it!
Employer Discounts
1-3 workers

$

26.95/worker

You

save 23%
4-7 workers

$

23.95/worker

You

save 32%
8-12 workers

$

20.95/worker

You

save 40%
13-20 workers

$

17.95/worker

You

save 49%
21-50 workers

$

14.95/worker

You

save 57%
>50 workers
Contact us for Custom Offer
OHS Standards Compliant
Learn at Your Own Pace
Printable Certificates
Industry Recognized
Instant Access
Unlimited Exam Attempts
Dedicated support
100% Employer Approved