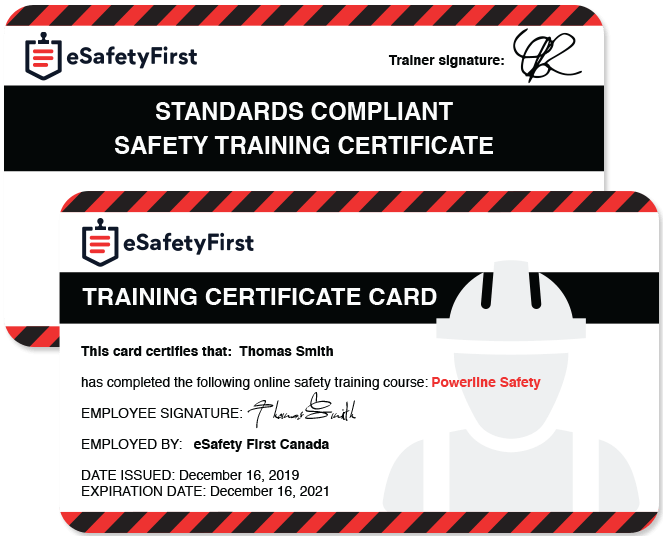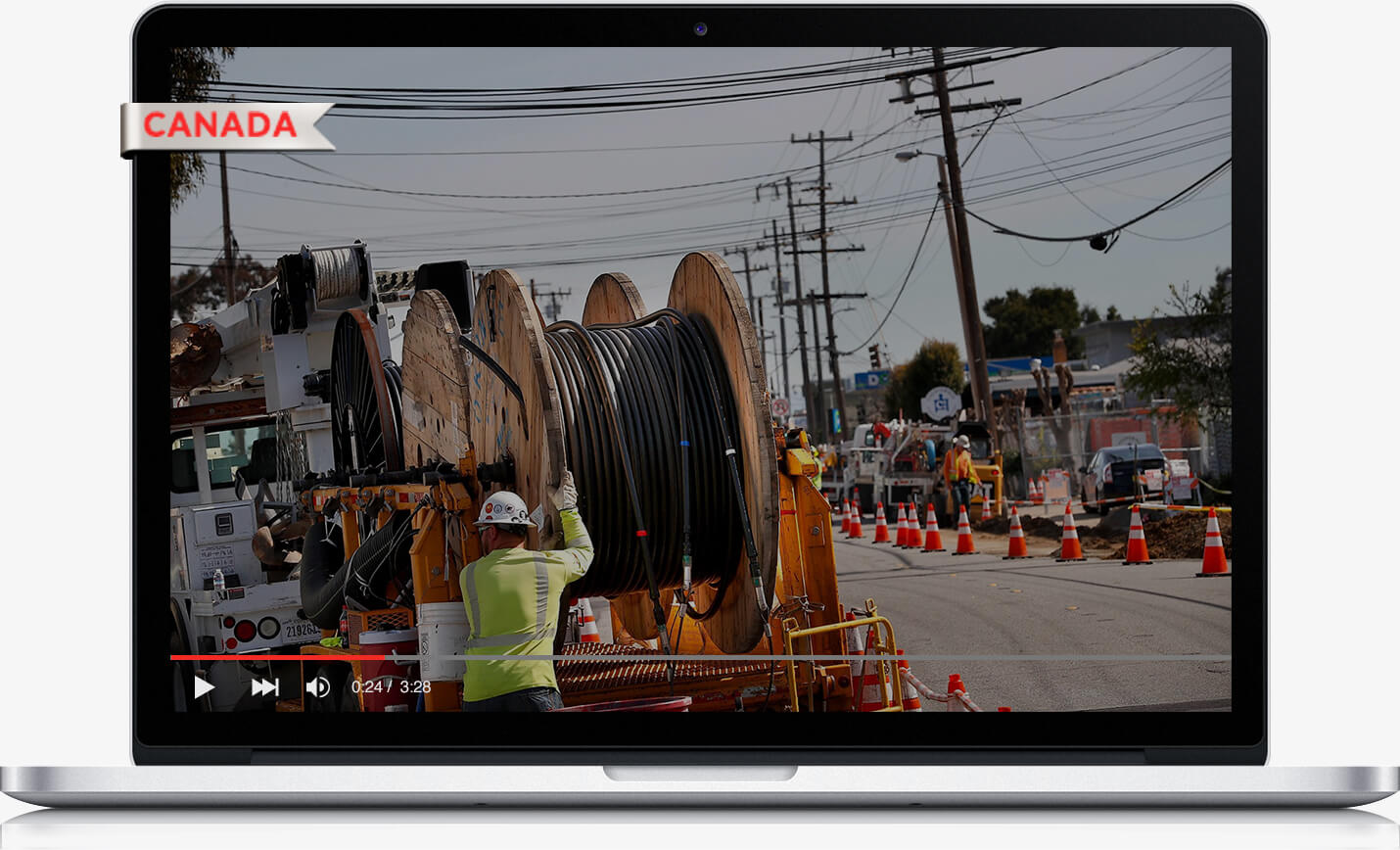 Powerline Safety Training
Course description
Non-electrical employees who are likely to come in contact with underground or overhead power lines must receive special training to avoid electricity-related injuries. This course in Powerline Safety teaches employees how to recognize powerline hazards, as well as how to avoid the latter or respond in case of an emergency.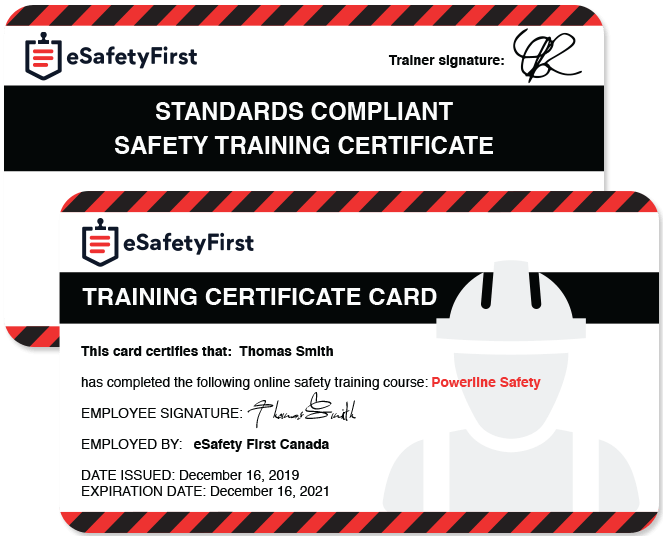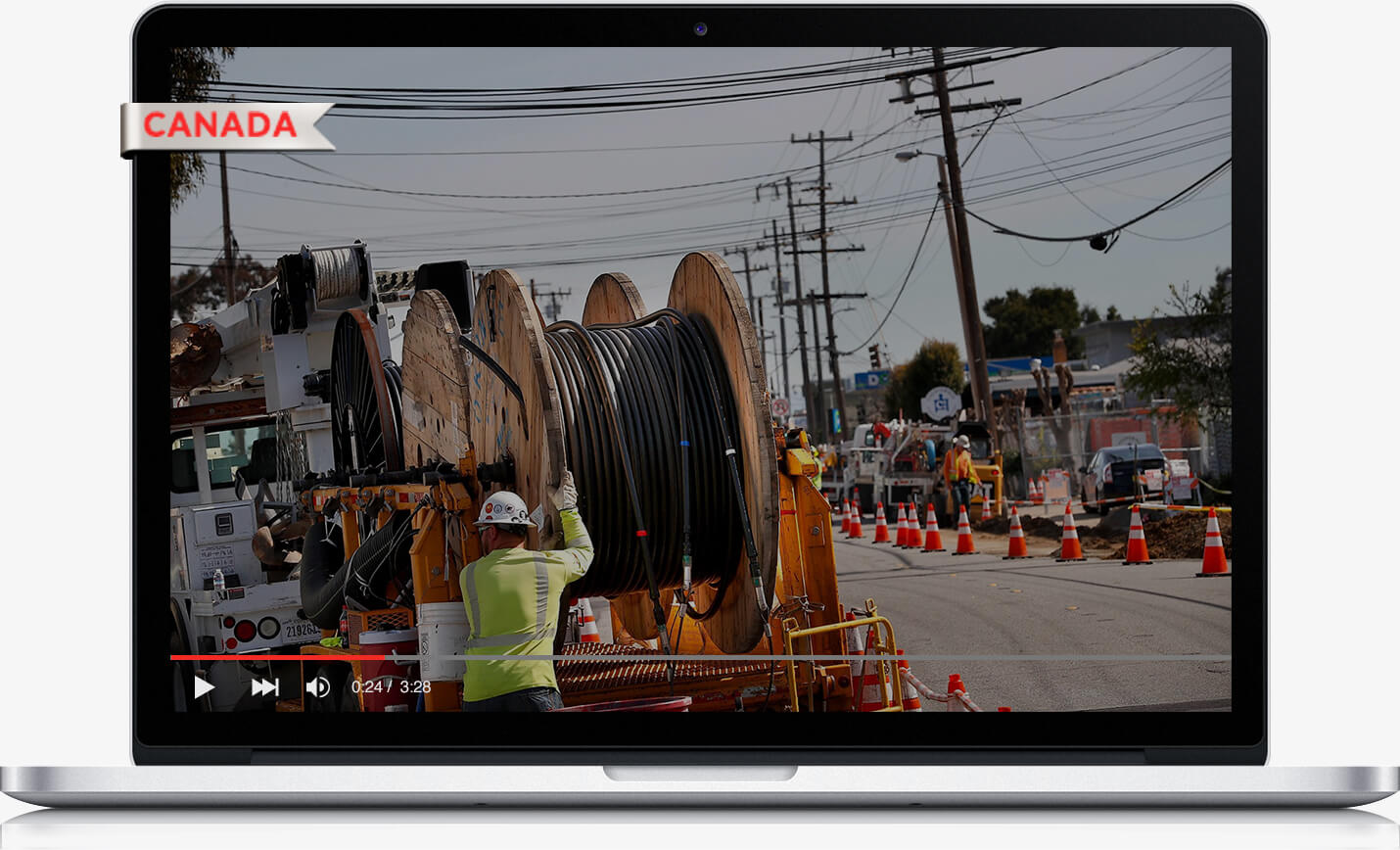 Accepted Across Entire Canada
Alberta
British Columbia
Manitoba
New Brunswick
Yukon
Nova Scotia
Ontario
Prince Edward Island
Quebec
Saskatchewan
Northwest Territories

In Canada, powerlines can run both underground and overhead. As such, employees in a number of industries may have to work around powerlines and must be prepared to handle their tasks in a safe manner. Otherwise, improper interactions with powerlines can lead to electrocution, respiratory failure, and even cardiac arrest.
Powerline Safety training is designed to prevent such injuries from taking place. The aim is to raise employees' awareness regarding powerline hazards and to help them avoid accidents and/or property damage by teaching them a series of controls and safety measures to be applied in the workplace.
All employees who are likely to come in contact with underground and/or overhead powerlines are required to undergo powerline safety training. The course is therefore designed for existing employees and potential job candidates, but can also be purchased in bulk by employers looking to comply with the latest safety regulations.
In addition, workers in some industries are more likely to interact with powerlines as part of their daily activities. These include:
Energy & Electricity,
Oil & Gas,
Seismic,
Logistics,
Construction,
Security.
Newfoundland and Labrador employees must undergo a WorkplaceNL-approved "hands-on" training course. This course has not been submitted to WorkplaceNL for such endorsement.
By law, employers must ensure a safe work environment for all employees. If the latter are often tasked with activities that are likely to bring them in the proximity of powerlines, then the former must implement powerline safety training.
The worker's responsibilities include the completion of the training program, as well as the application of learned safety strategies in the workplace. Furthermore, many job candidates choose to acquire and complete the program themselves in order to improve their chances of being hired.
To complete this training program, you must demonstrate that you are able to broadly describe how electricity travels and works, recognize powerline structures, differentiate between insulators and conductors, as well as identify potential electrical hazards related to powerlines. In addition, you will be asked to present a set of preventative measures you can implement in the workplace for your safety and that of your colleagues.
Employees who frequently interact with powerlines should re-take this course on a yearly basis. Working with or around electricity can have devastating and potentially fatal consequences, which is why it is paramount that you are up to speed with the latest safety protocols and regulations.
Powerline Safety is often purchased together with courses on Electrical Safety and Awareness, Fire Safety, and Personal Protective Equipment.
For an extensive list of safety courses that are likely to benefit you, please consult our industry-related pages and select your specific job. You will then be presented with a discounted bundle of programs tailored to your line of work.
We have Certified Employees of:
1
Powerline Safety Course
Throughout this module you will learn about: Powerline Safety Introduction, Electrical and Non-Electrical Injuries, Responsibilities & The 7 Basic Safety Rules.
2
Travelling under Overhead Powerlines
Throughout this module you will learn about: Hazard Assessment, Travelling Under Overhead Power Lines, Maximum Safe Load Height and Pre-Job Meeting.
3
Working Around Overhead Powerlines
Throughout this module you will learn about: Hazards Near Overhead Power Lines, Safe Work Practices, Operating Mobile Equipment, Falling Trees, Aircraft and Blasting Operations.
4
Underground Powerlines
Throughout this module you will learn about: Introduction to Underground Powerlines, Glossary, Safe Ground Disturbance Activities & Ground Disturbance Work.
WHY CHOOSE eSafetyFirst
Hassle-free online training
eSafetyFirst is the convenient, hassle-free online training solution for anyone who needs fast Powerline Safety training or re-training. This course isn't your average, bland workplace safety course that workers forget.
Each module is engaging, memorable, and fun! Workers can finish the course AND exam the SAME DAY or go at their own pace. Employers benefit from our bulk pricing and fast, simple training.
Employees can get their practice out of the way fast and have fun doing it!
Employer Discounts
1-3 workers

$

54.95/worker

You

save 31%
4-7 workers

$

51.95/worker

You

save 35%
8-12 workers

$

48.95/worker

You

save 39%
13-20 workers

$

45.95/worker

You

save 43%
21-50 workers

$

41.95/worker

You

save 48%
>50 workers
Contact us for Custom Offer
OHS Standards Compliant
Learn at Your Own Pace
Printable Certificates
Industry Recognized
Instant Access
Unlimited Exam Attempts
Dedicated support
100% Employer Approved