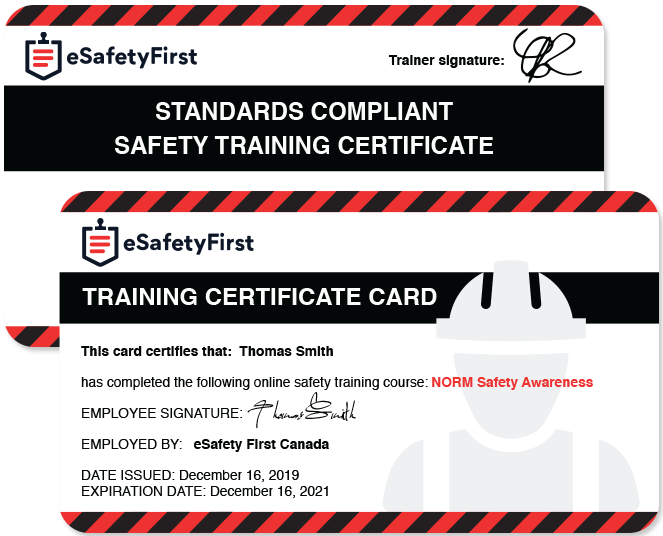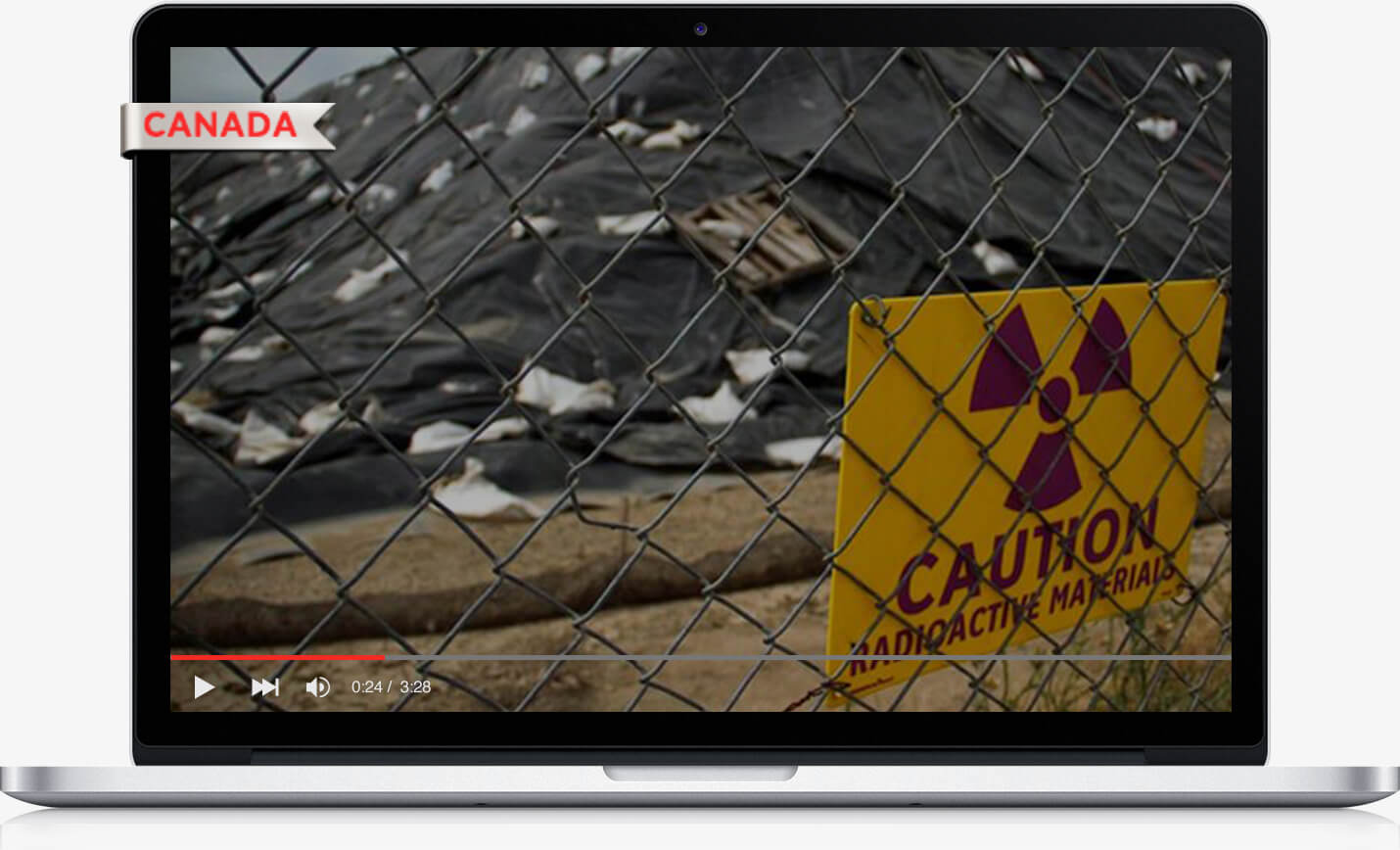 NORM Safety Awareness Course
Course description
NORM or Naturally Occurring Radioactive Materials are commonly found in several Canadian industries. This online awareness course prepares employees to work with or around NORM by drawing attention to potential hazards and setting out a series of effective preventative measures.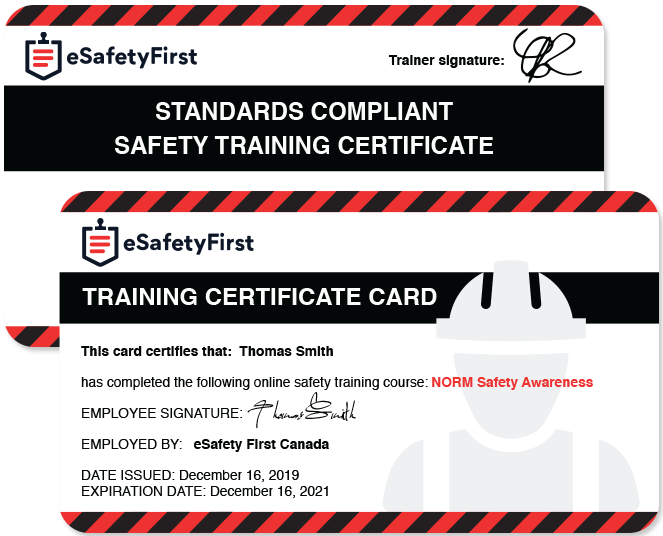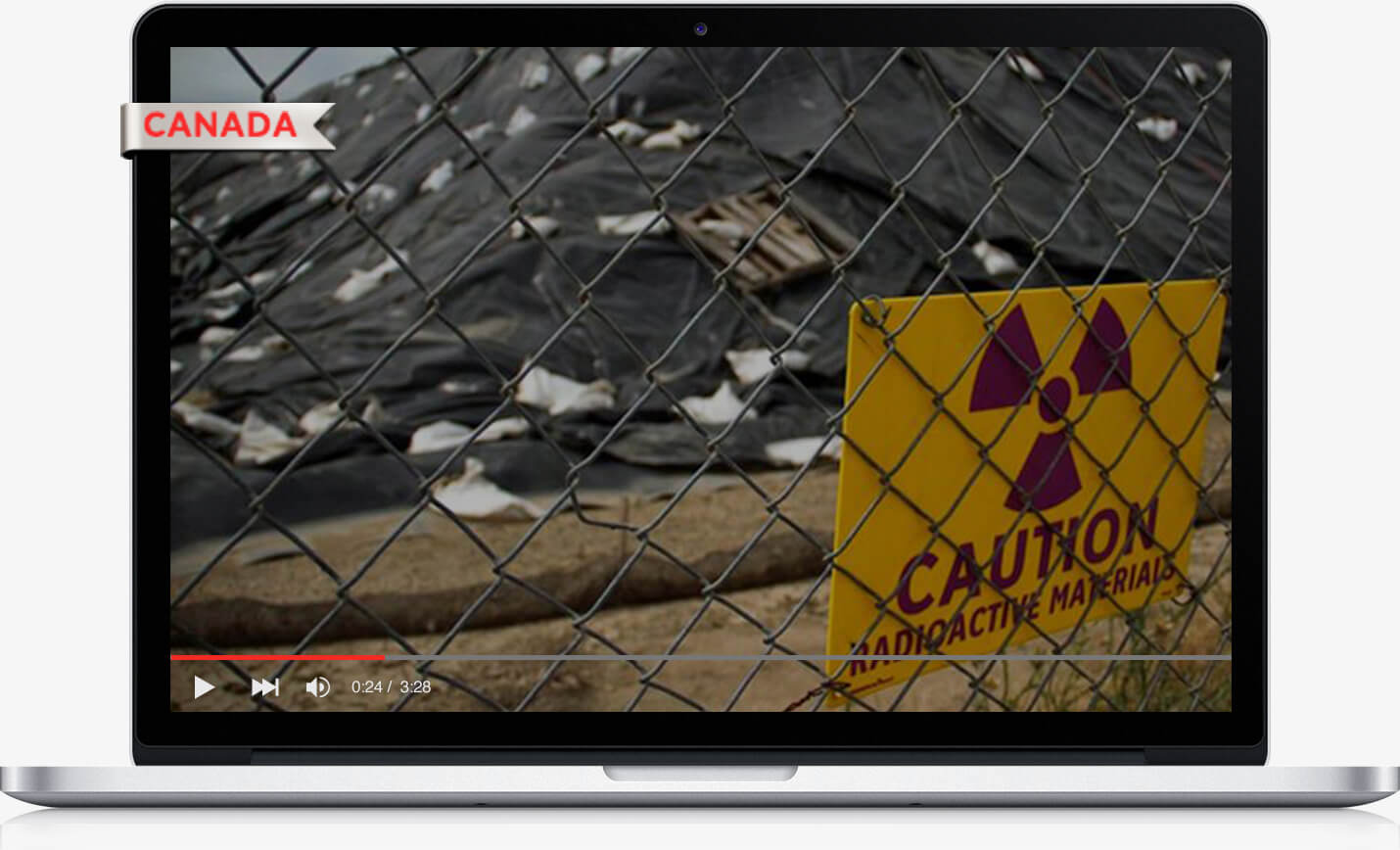 Accepted Across Entire Canada
Alberta
British Columbia
Manitoba
New Brunswick
Yukon
Nova Scotia
Ontario
Prince Edward Island
Quebec
Saskatchewan
Northwest Territories
Newfoundland and Labrador

NORM is a mandatory online safety course for employees who work in environments that contain naturally radioactive elements. The most frequently encountered NORM are thorium and uranium, as well as radium and radon gas, which are released by the former as they begin to decay.
Although working with NORM is regulated by territorial and provincial governments, the Canadian Guidelines for the Management of Naturally Occurring Radioactive Materials has recently been developed to set appropriate standards throughout the country.
Both employees and potential job candidates who are likely to come in contact with NORM in the workplace require rigorous training. The course is ideal for those looking to complete their CVs prior to employment, as well as for businesses that wish to comply with the latest safety regulations.
Industries that are most likely to demand NORM safety training include:
Oil & Gas,
Seismic,
Mining,
Logistics,
Construction,
Pharmaceuticals and Healthcare,
Waste Management.
Employers have the obligation to ensure a safe working environment for all employees. As such, they must implement the necessary safety training programs, including NORM, where needed.
At the same time, it is the employee who must complete the program and then apply appropriate strategies to maintain their safety and that of others while in the workplace. In addition, those in search of employment in a related industry can take it upon themselves to acquire and complete the program for a more competitive CV.
To successfully complete this training program, you must be able to define and recognize NORM, as well as discuss different types of radiation and the potential hazards associated with radioactivity. In addition, you should be able to demonstrate your grasp of effective working practices designed to keep you safe in environments that are contaminated with NORM.
It is recommended that you re-take this course on a yearly basis. Working around radioactive materials can have life-threatening consequences, which is why you should always be up to speed with the latest safety standards.
NORM Awareness is frequently purchased together with WHMIS 2015, H2S Awareness, and/or Personal Protective Equipment.
For a complete list of safety courses that may benefit you, please consult our industry-related pages and select your specific job. You will then be able to access our customized recommendations for your line of work.
We have Certified Employees of:
1
Course Overview
In this module you will learn what NORM is, What Radiation is and the primary types of Radiation found in NORM, What are you most likely to be exposed to, How Radiation is Measured and the Radiation Regulations as well as where can NORM be found.
2
Risks, Hazards and Working with NORM
Throughout this module you will learn about Radioactive Health Hazards related to NORM, Exposure related Risks and Limits, Working with NORM and contamination as well as Controlling NORM and PPE.
WHY CHOOSE eSafetyFirst
Hassle-free online training
eSafetyFirst is the convenient, hassle-free online training solution for anyone who needs fast NORM training or re-training. This course isn't your average, bland workplace safety course that workers forget.
Each module is engaging, memorable, and fun! Workers can finish the course AND exam the SAME DAY or go at their own pace. Employers benefit from our bulk pricing and fast, simple training.
Employees can get their practice out of the way fast and have fun doing it!
Employer Discounts
1-3 workers

$

36.95/worker

You

save 26%
4-7 workers

$

32.95/worker

You

save 34%
8-12 workers

$

28.95/worker

You

save 42%
13-20 workers

$

24.95/worker

You

save 50%
21-50 workers

$

20.95/worker

You

save 58%
>50 workers
Contact us for Custom Offer
OHS Standards Compliant
Learn at Your Own Pace
Printable Certificates
Industry Recognized
Instant Access
Unlimited Exam Attempts
Dedicated support
100% Employer Approved