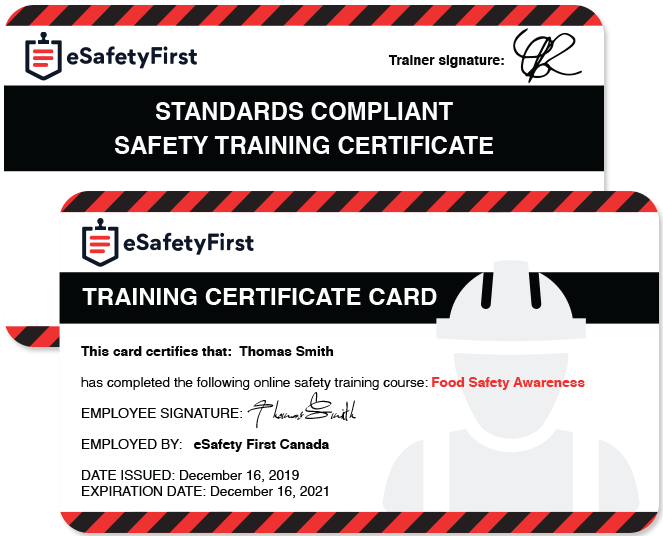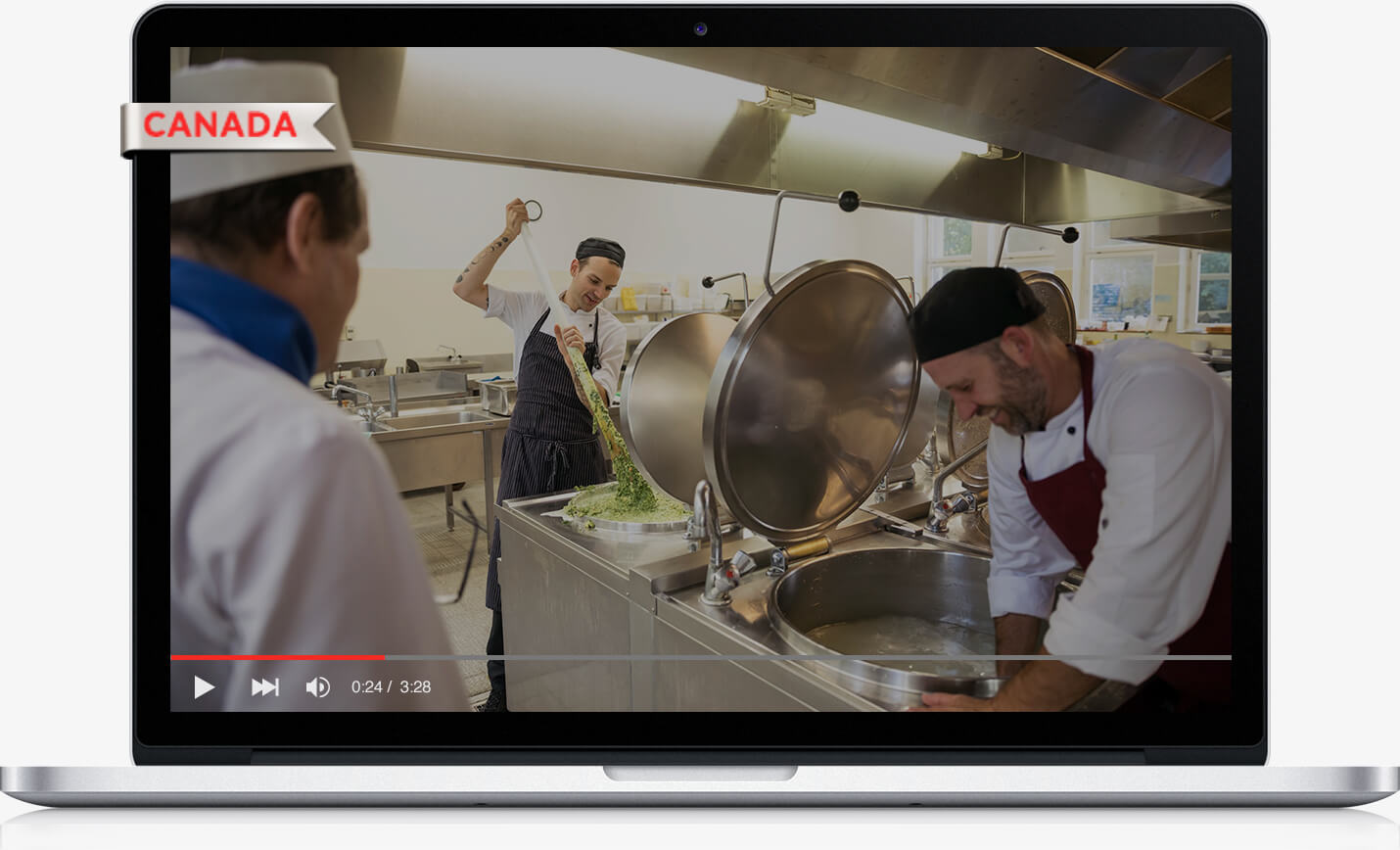 Course description
Workers and supervisors in the foodservice industry, but also for employees who have other people in their care, food safety is of paramount importance. This awareness course is not designed to replace specialized training, but rather to serve a way to familiarize employees with the dangers of food poisoning and the measures that can be implemented to avoid the latter.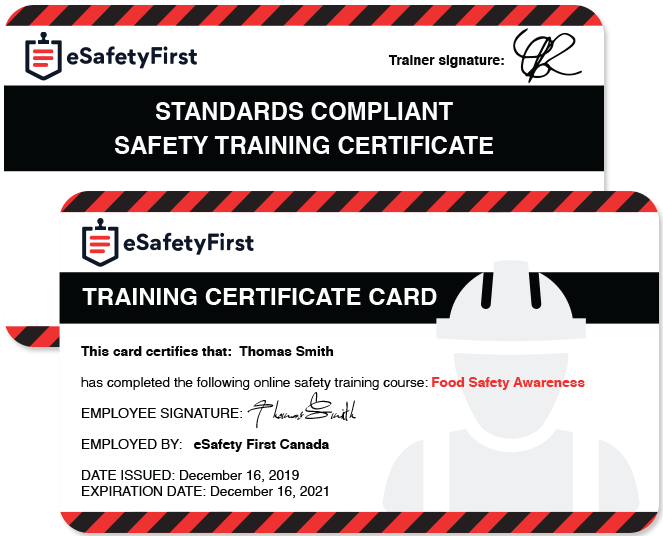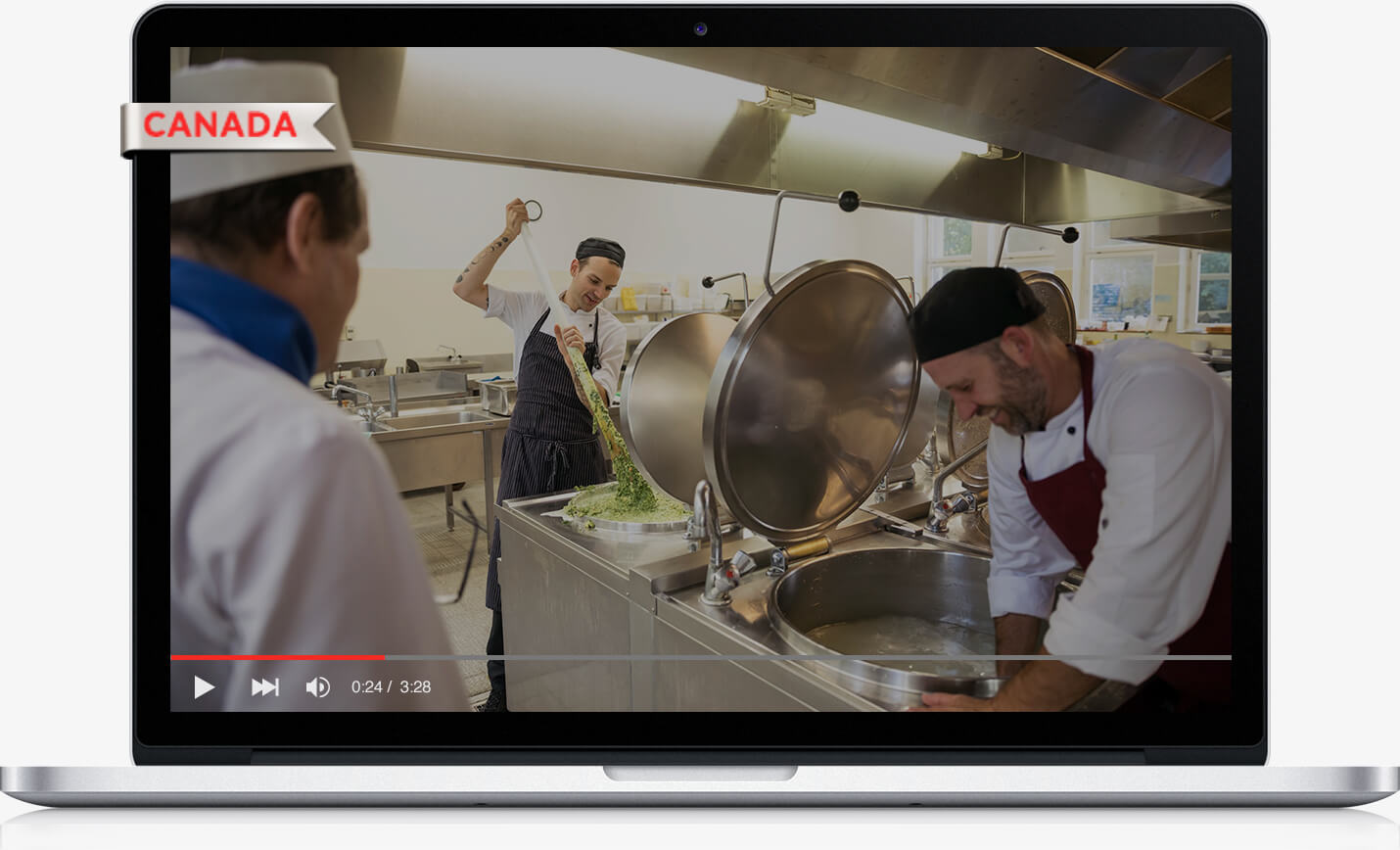 Accepted Across Entire Canada
Alberta
British Columbia
Manitoba
New Brunswick
Yukon
Nova Scotia
Ontario
Prince Edward Island
Quebec
Saskatchewan
Northwest Territories
Newfoundland and Labrador

Although the Food Safety Awareness program does not represent a substitute for FoodSafe 1 & 2 Food Handlers Certifications, it can be of assistance for employees and those who are in charge of the health and safety of others. Caregivers, for example, routinely help seniors and/or children select and prepare their meals. As such, they should be able to identify food safety hazards and take preventative measures to avoid foodborne illnesses.
All workers who handle food on a daily basis must undergo specialized Food Safety training. However, some employees working in other industries can benefit from an awareness course that draws their attention to the potential dangers of consuming spoiled products. This program is an affordable solution for businesses seeking to improve food safety standards, but employees or potential job candidates can also complete the course individually.
Certain industries are more likely to require Food Safety Awareness training. These include:
Pharmaceuticals & Healthcare,
Agriculture & Food,
Hospitality & Tourism,
Education & Research.
In Canada, businesses are required to ensure a safe work environment for all employees, although workers who carry out specialized tasks can also be penalized if they do so without proper training. The responsibility is therefore shared between the employer and the employee.
On the one hand, the employer must provide access to Food Safety Awareness training where this is necessary. On the other hand, the employee must take the course, acquire important information, and apply the strategies they learn during their training in their work routines. Alternatively, job candidates who have applied for a position that may require Food Safety Awareness can complete the course on their own, prior to being hired.
To complete this awareness program, you must understand the different types of foodborne illnesses, as well as be able to describe their effects and causes. In addition, you must acquire a series of food safety practices designed to prevent cross-contamination and maintain food items in an acceptable condition.
Employees who routinely handle food for their clients should re-take this course on a yearly basis. Since food poisoning can have grave consequences, especially where children and the elderly are concerned, it is essential that workers constantly update their information on the best safety practices.
Food Safety Awareness is usually paired with Fire Safety, AODA Training, and WHMIS 2015.
To consult a complete list of safety courses designed for your specific line of work, please visit the correct industry page and navigate to your job. The bundles recommended for each job aim to familiarize you with all the hazards you might encounter at work and prepare you to deal with the latter.
We have Certified Employees of:
1
Understanding Food-Borne Illnesses
Throughout this module you will learn about the Spreading of germs, The three principles of Food Safety, The right way to wash your hands as well as The three ways to prevent cross-contamination.
2
Food Safety Practices
Throughout this module you will learn about The three principles of Food Safety, Temperature danger zone, Cross Contamination and the three ways to prevent it.
3
Sanitary Conditions for Workers
Throughout this module you will learn about the Sanitary Conditions as well as Laws, Requirements and Responsibilities of Workers and Employers in Each Province of Canada.
OHS Standards Compliant
Learn at Your Own Pace
Printable Certificates
Industry Recognized
Instant Access
Unlimited Exam Attempts
Dedicated support
100% Employer Approved