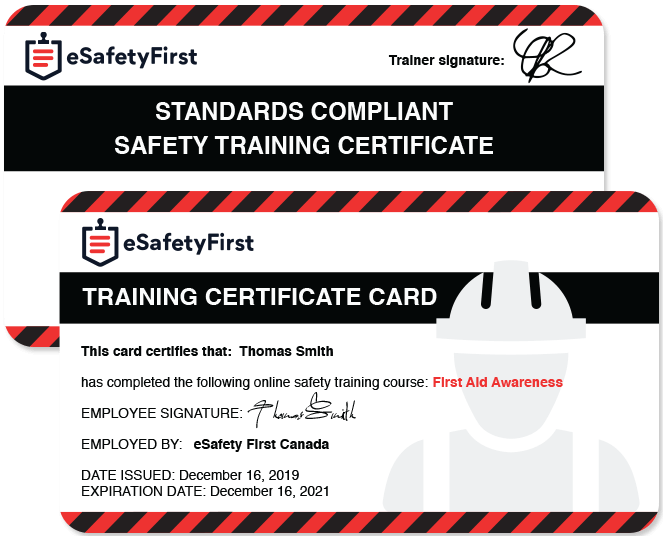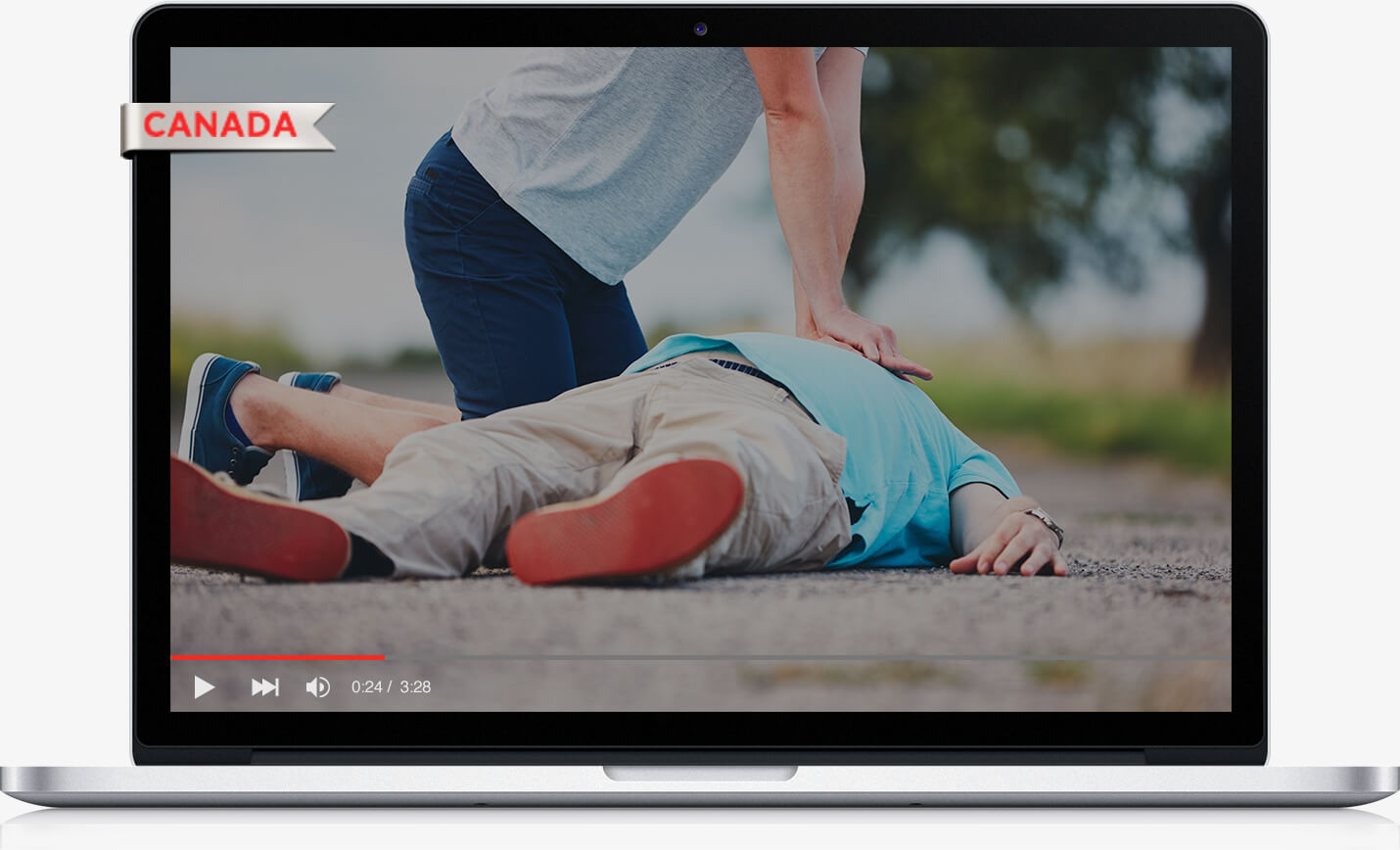 Course description
This certificate in First Aid Awareness offers employees a general understanding of first aid situations, alongside a series of techniques designed to help them manage emergency situations. This course is meant for informational purposes only and will not meet workplace and government certification requirements.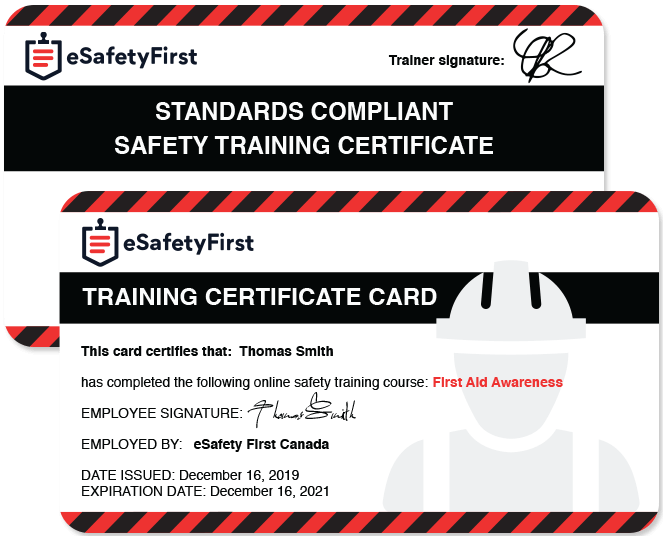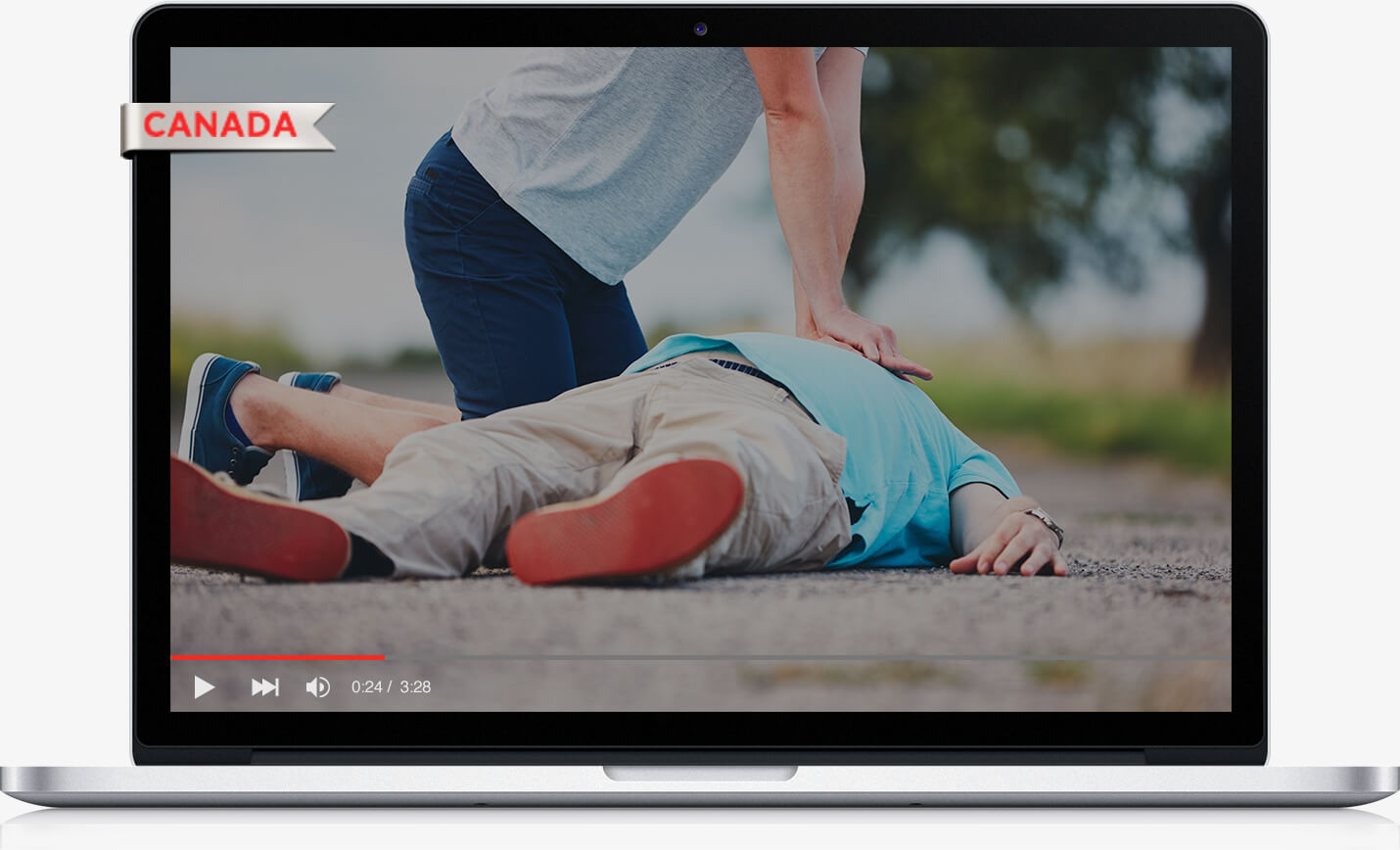 Accepted Across Entire Canada
Alberta
British Columbia
Manitoba
New Brunswick
Yukon
Nova Scotia
Ontario
Prince Edward Island
Quebec
Saskatchewan
Northwest Territories
Newfoundland and Labrador

First Aid Awareness provides general information on the basic principles of assisting injured individuals and transitioning care to medical professionals as required. This program is designed to help individuals correctly identify the cause of an emergency and covers a series of limited emergency measures that can be used even by people with no previous medical training.
Although this First Aid Awareness course is addressed to people working in industries with an elevated workplace hazard risk, any employee can benefit from the incident management techniques in this program. Candidates applying for management position, for example, customarily undergo this training before their promotion interview in order to complete their CV.
This is a list of the industries where First Aid Awareness is frequently required:
Logging & Forestry.
Agriculture & Food.
Hospitality & Tourism.
Mining.
Education & Research.
Because organizations are legally mandated to create a safe work environment for their employees, it follows that they are also the ones responsible for the purchase and implementation of a First Aid Awareness program. This is even more so the case in industries that commonly report a high number of lost time claims.
The worker's obligation is to complete the training, on the one hand, and ensure that they implement the strategies and techniques they acquired throughout the program, on the other. Still, many job candidates prefer to attain this course before the actual interview as a way to enhance their CVs and hiring prospects.
In order to be certified in First Aid Awareness, the ideal candidate will show a firm grasp of first aid principles alongside thorough knowledge of which authorities must be alerted given specific emergency situations. Students must also know at least three ways to protect themselves while administering first aid, at least three components of a first aid kit, as well as be aware of any medical concerns at the site of an accident, be able to precisely communicate medical conditions to trained personnel, and more.
Employees who require a certificate in First Aid Awareness should review this course once per year. What you learn during this program can, one day, save either your life or that of a colleague, which is why it is essential that you remain up to date with the latest safety protocols and first aid strategies.
Students often purchase First Aid Awareness alongside Fire Extinguisher, Fire Safety, and Heat Stress Prevention.
To consult a comprehensive list of safety certifications recommended for your particular line of work, please access our industry-related pages, where training programs are grouped by occupation.
We have Certified Employees of:
1
Course Overview
In this module you will learn what is and the purpose of First Aid, Basic Regulations and Training Requirements, Basic Life Saving Measures and Regulations as well as Hazard & Risk Assessment and Routine Practices.
2
First Aid Awareness
By the end of this module you should be able to: Name 3 ways to protect yourself when administering first aid, Identify the common components of a first aid kit, Explain 3 requirements for maintaining first aid kits, Name 3 concerns of a medical scene, Explain the 3 steps to take in an emergency as well as listing 3 ways you can communicate your medical conditions.
WHY CHOOSE eSafetyFirst
Hassle-free online training
eSafetyFirst is the convenient, hassle-free online training solution for anyone who needs fast First Aid training or re-training. This course isn't your average, bland workplace safety course that workers forget.
Each module is engaging, memorable, and fun! Workers can finish the course AND exam the SAME DAY or go at their own pace. Employers benefit from our bulk pricing and fast, simple training.
Employees can get their practice out of the way fast and have fun doing it!
Employer Discounts
1-3 workers

$

36.95/worker

You

save 26%
4-7 workers

$

32.95/worker

You

save 34%
8-12 workers

$

28.95/worker

You

save 42%
13-20 workers

$

24.95/worker

You

save 50%
21-50 workers

$

20.95/worker

You

save 58%
>50 workers
Contact us for Custom Offer
OHS Standards Compliant
Learn at Your Own Pace
Printable Certificates
Industry Recognized
Instant Access
Unlimited Exam Attempts
Dedicated support
100% Employer Approved