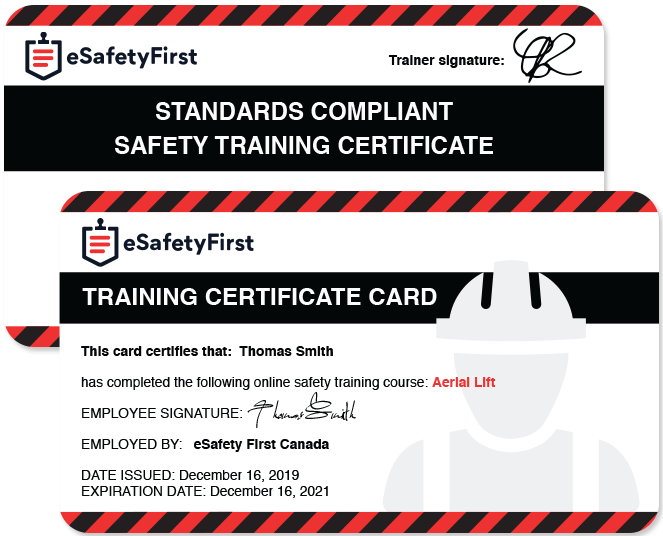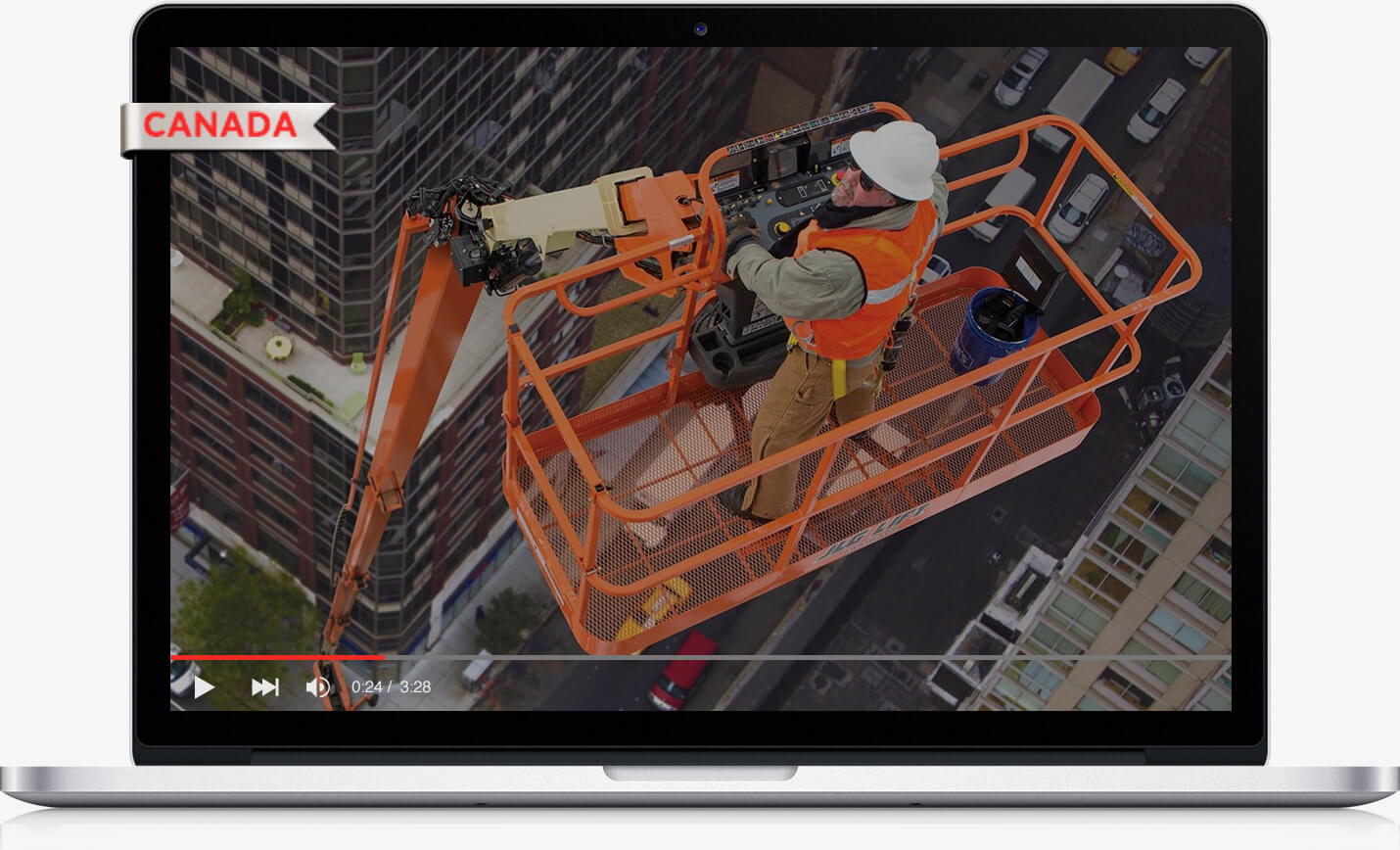 Course description
Elevating Work Platforms theoretical training & evaluation course, compliant with CSA Standards B354.7/B354.8. Please note that this course is a blended solution that requires hands-on practical evaluation to be completed in your workplace, as explained in the course.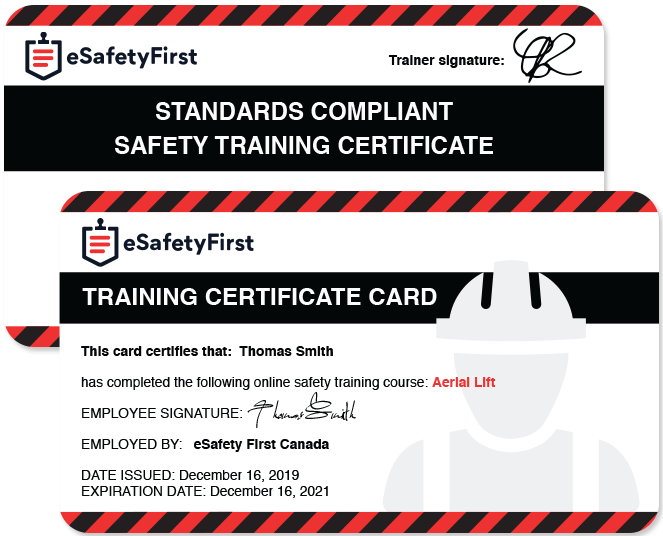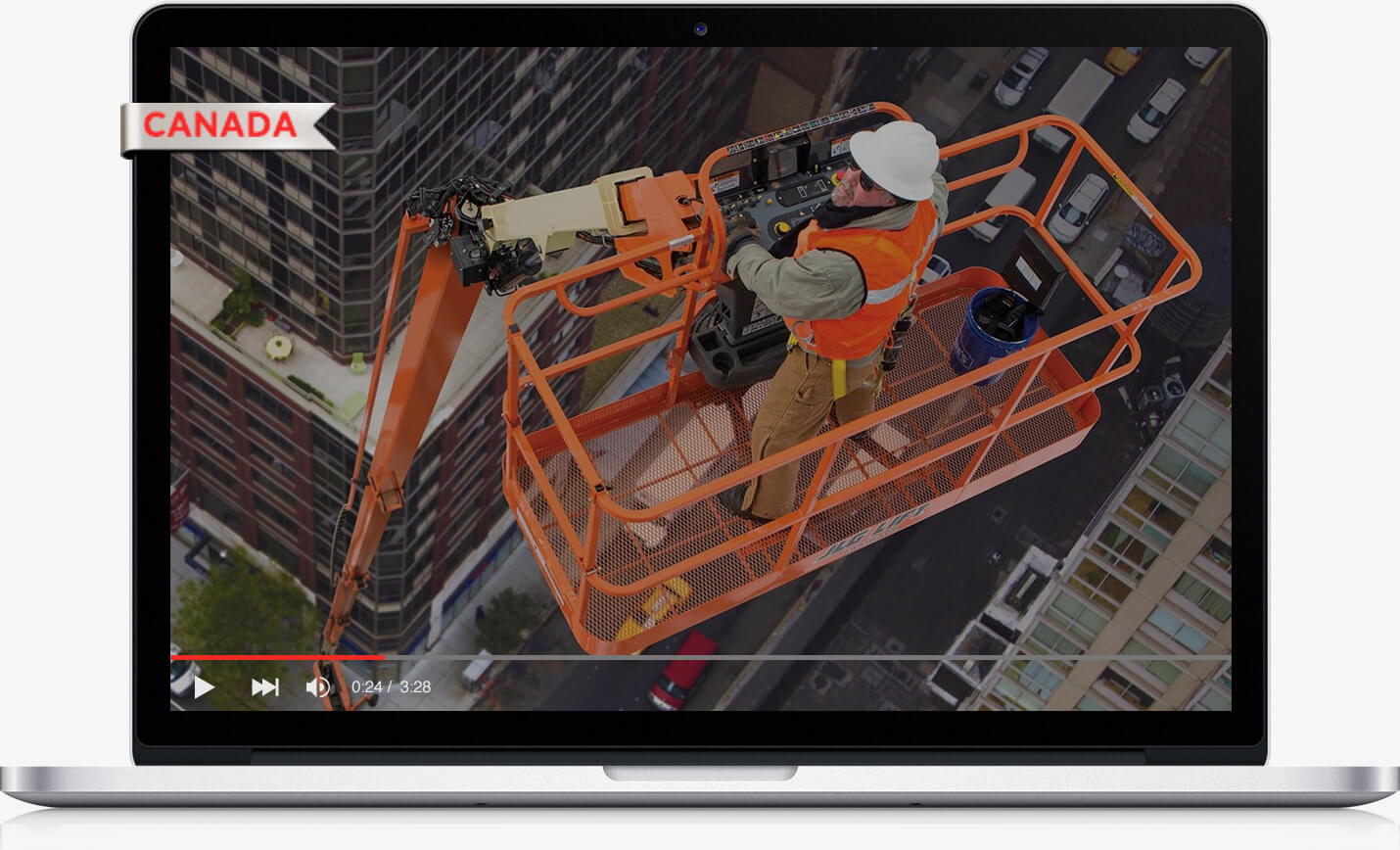 Accepted Across Entire Canada
Alberta
British Columbia
Manitoba
New Brunswick
Yukon
Nova Scotia
Ontario
Prince Edward Island
Quebec
Saskatchewan
Northwest Territories
Newfoundland and Labrador

The Elevating Work Platforms program first covers basic aspects of operating these vehicles in a safe manner, while also clearly establishing the extent to which the operator, employer, and manufacturer are individually responsible for its proper functioning. Following this, employees are acquainted with a comprehensive list of potential hazards when operating boom-supported platforms.
The students are then given actionable advice in order to minimize and/or completely eliminate the risks. Finally, the program teaches workers how to perform a pre-operation inspection to ensure that both the vehicle and the platform are in working order.
Please note that this course requires hands-on practical evaluation. To complete this part of the training you will need to be evaluated by a certified trainer as explained in the course.
Almost all employees in Energy & Electricity, as well as in several other industries are required to undergo Elevating Work Platforms training. This will often include people who work for Internet Service Providers, those employed by Warehousing or by Construction companies, and many others. The program is addressed both to current employees, as well as to future candidates.
In the following industries, Elevating Work Platforms safety training is usually mandated:
Energy & Electricity.
Construction.
Logistics (Shipping and Warehousing).
Seismic.
 Mining.
As with any safety certification, the Canadian OHS requires the employer to guarantee a safe working environment for the people they hire. Consequently, they are also the ones who must purchase and implement adequate Elevating Work Platforms training for their workers.
Meanwhile, the obligation of the latter is to successfully undergo and complete the training program, as well as to apply what they have learned. Conversely, some job candidates choose to acquire and complete the training program independently in order to improve their CV.
To complete the Elevating Work Platforms training course, workers must prove that they can inspect a boom supported platform before use, operate it in a safe manner, and take the necessary precautions to ensure they avoid any hazards when working with or around it.
Given the high risk of fatality due to collapse, tip over, falls, or electrocutions while using an aerial lift, this safety course should be completed by employees on a yearly basis. This ensures that people working with or around aerial lifts are knowledgeable of the risks associated with these vehicles and capable of operating them properly.
The course on Elevating Work Platforms is often purchased alongside Electrical Safety and Awareness, Crane Safety, Forklift Training, and Fall Arrest.
To view a list of safety courses tailored to a specific industry, please access our industry-related pages and chose your line of work. The packages displayed there include some of the most common safety certifications required in different work environments.
We have Certified Employees of:
1
Course Overview
In this module you will learn about aerial lifts, the hazards they pose, what it means to become a certified operator as well as the aerial lifts responsibilities.
2
Elevating Work Platforms Safety Procedures
Throughout this module you will learn about:Pre-Use Inspection, Battery Charging, Filling and Fueling, Personal Protective Equipment, Training and Evaluation as well as Maintenance.
3
Hazard Prevention
In this module you will learn about the main potential hazards that may occur while operating an Aerial Lift: Electrocution Hazards, Tip-Over Hazards and Miscellaneous Hazards.
WHY CHOOSE eSafetyFirst
Hassle-free online training
eSafetyFirst is the convenient, hassle-free online training solution for anyone who needs fast Elevating Work Platforms training or re-training. This course isn't your average, bland workplace safety course that workers forget.
Each module is engaging, memorable, and fun! Workers can finish the course AND exam the SAME DAY or go at their own pace. Employers benefit from our bulk pricing and fast, simple training.
Employees can get their practice out of the way fast and have fun doing it!
Employer Discounts
1-3 workers

$

36.95/worker

You

save 26%
4-7 workers

$

32.95/worker

You

save 34%
8-12 workers

$

28.95/worker

You

save 42%
13-20 workers

$

24.95/worker

You

save 50%
21-50 workers

$

20.95/worker

You

save 58%
>50 workers
Contact us for Custom Offer
OHS Standards Compliant
Learn at Your Own Pace
Printable Certificates
Industry Recognized
Instant Access
Unlimited Exam Attempts
Dedicated support
100% Employer Approved