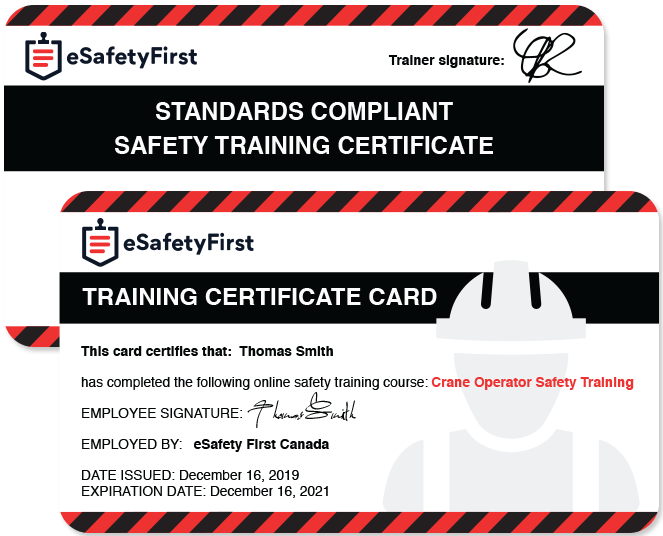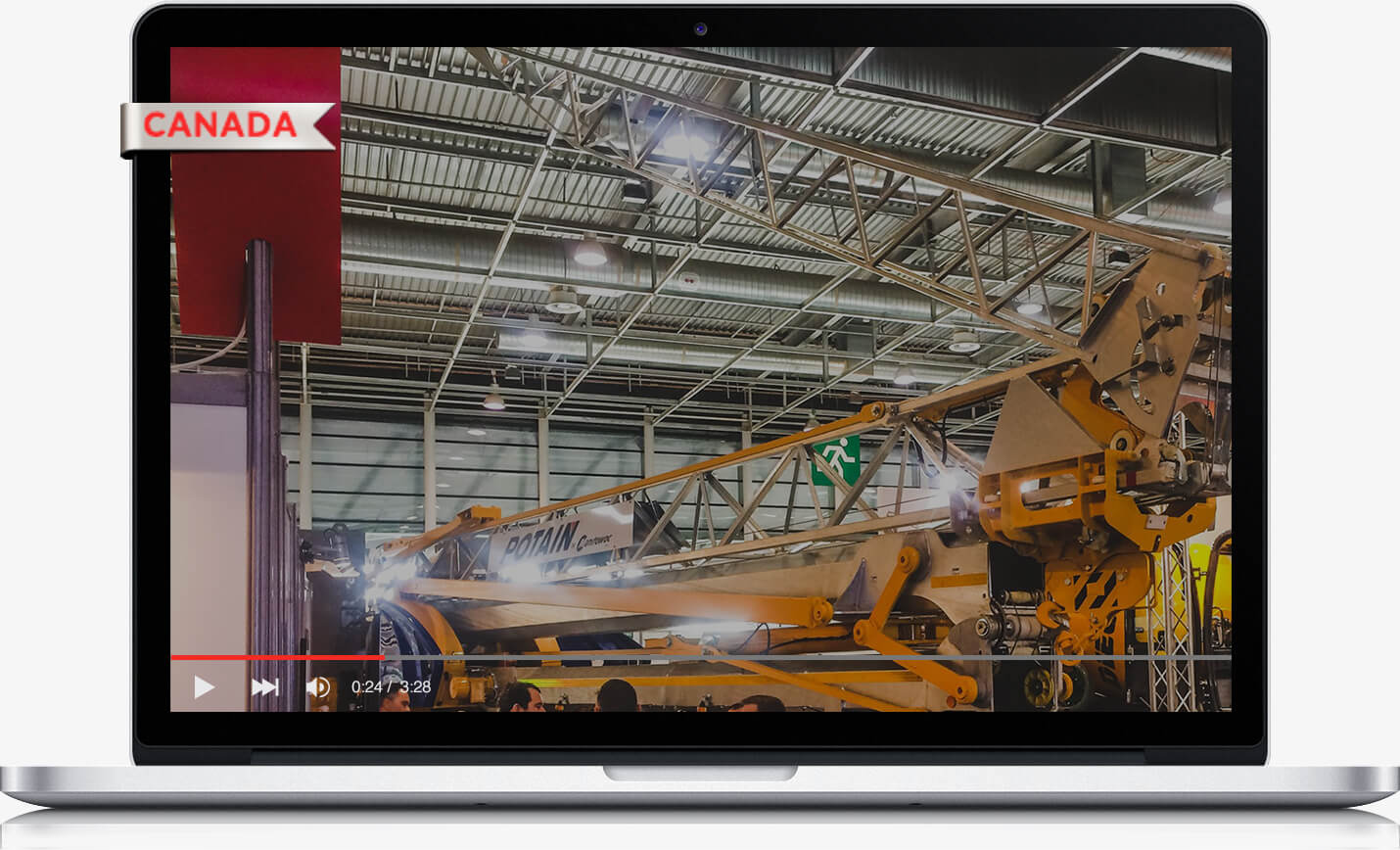 Crane Operator Safety Training
Course description
Crane and rigging systems are absolutely essential in industries such as construction, manufacturing, and logistics, where voluminous goods and containers are moved on a daily basis. This Crane Safety training program addresses employees who work with or around cranes and is designed to minimize the frequency of accidents due to human error.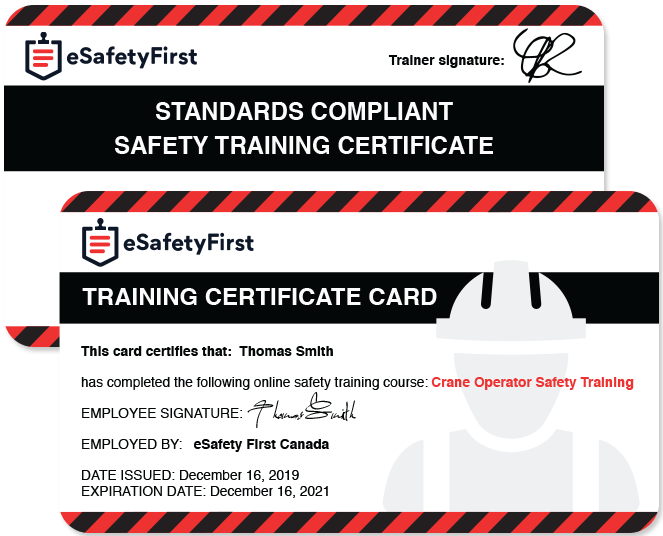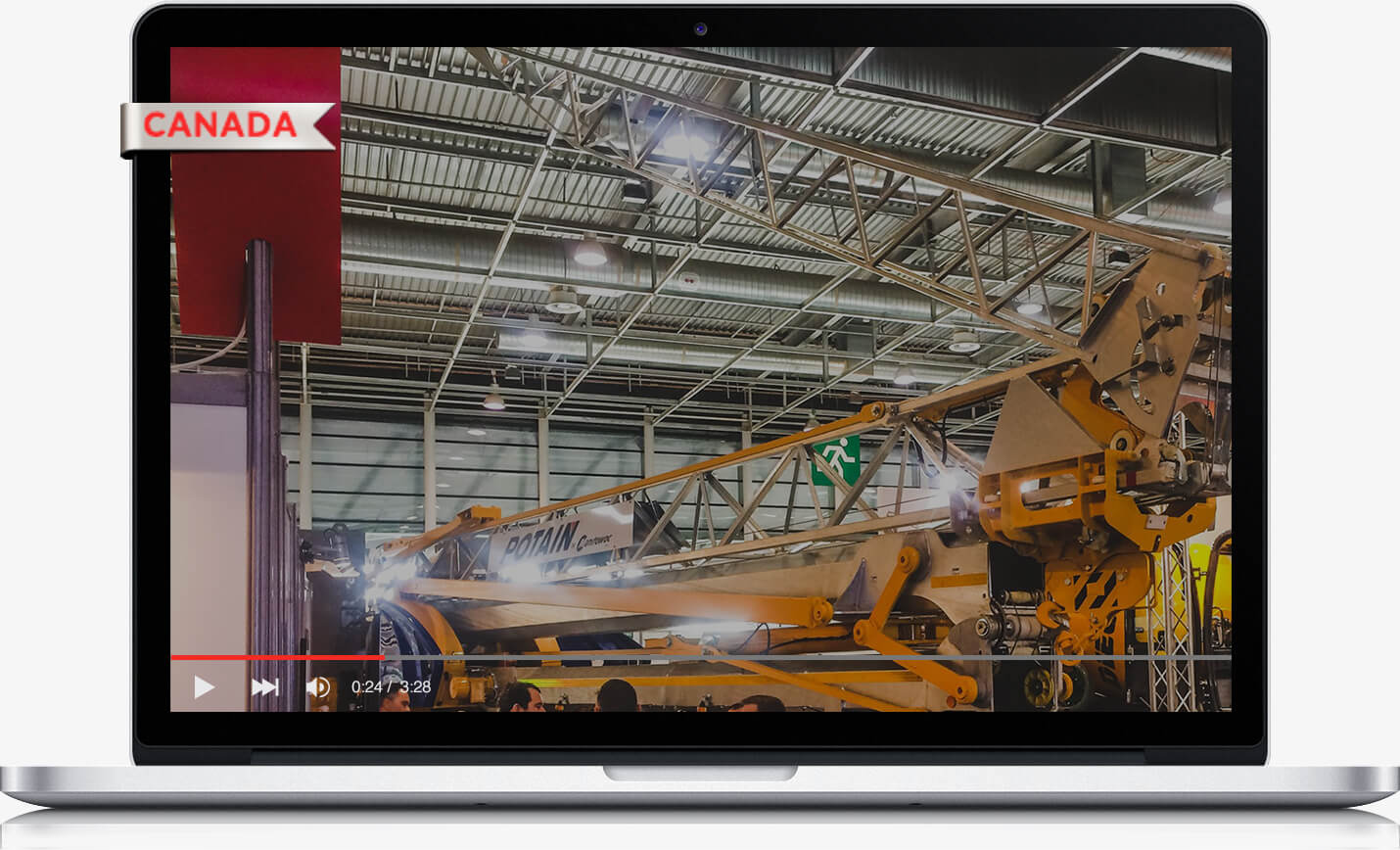 Accepted Across Entire Canada
Alberta
British Columbia
Manitoba
New Brunswick
Yukon
Nova Scotia
Ontario
Prince Edward Island
Quebec
Saskatchewan
Northwest Territories
Newfoundland and Labrador

Crane and rigging systems can help workers quickly and efficiently move and transport high volumes of goods. However, if they are not manipulated correctly, these vehicles can lead to devastating injuries and even death. Cranes are not only dangerous for operators, but can become a hazard for employees who work around them as well.
It is therefore necessary that both operators and non-operators receive rigorous training before they work with or around cranes. This program in Crane Safety teaches students how to identify different types of cranes, as well as evaluate potential dangers and take safety precautions to minimize the risks.
All employees who are tasked to operate cranes or must work around these vehicles are required to undergo crane safety training. The course is designed for both existing employees and potential job candidates looking to complete their CVs prior to an interview.
Businesses in some industries are more likely to require crane safety training than others. These include:
Energy & Electricity,
Oil & Gas,
Logging & Forestry,
Construction,
Automotive & Manufacturing,
Logistics (Transportation & Warehousing),
Agriculture & Food.
Employers whose businesses frequently employ crane and rigging systems to move and transport goods are required by law to provide access to crane safety courses for all workers. As such, it is the employer's responsibility to acquire and implement the necessary training program.
However, some job candidates choose to independently complete this safety course to improve their CVs prior to being hired. Ultimately, it is the worker's responsibility to undergo the training program and to apply the techniques he or she learns at work.
To complete this course in crane safety, you must be able to recognize the components of a crane/rigging system, as well as the different types of cranes that are in use today. In addition, you will be asked to describe the potential hazards associated with cranes and to set out a series of preventative measures that can help minimize risks for (non-)operators.
It is recommended that employees who operate cranes or work around these vehicles on a daily basis should re-take this course every year. New vehicles, technologies, and protocols enter quotidian use on a yearly basis, so it's important to remain up to date with the latest changes both for your safety and that of your colleagues.
Workers or businesses who purchase Crane Safety often pair this course with Fall Arrest, Personal Protective Equipment, and Lockout/Tagout.
To obtain a more extensive list of safety courses that is customized for your line of work, please visit our industry-related pages and select your specific job.
We have Certified Employees of:
1
Introduction to Crane Safety Training
Throughout this module you will learn about Introduction to Cranes, Crane Components, Chains, Slings and Hoists as well as the Crane Hazards.
2
Safe Operating Procedures
Throughout this module you will learn about Rigging, Gravity Centre, Moving Loads and Crane Safety After Use.
3
Inspection and Maintenance
Throughout this module you will learn about Inspection and Maintenance, Frequent, Periodic & Operational Inspection, Crane Personnel Requirements and Operators Key Awareness.
4
Types of Cranes and Signals
In this module you will learn about the different types of cranes as well as the hand signals meaning.
WHY CHOOSE eSafetyFirst
Hassle-free online training
eSafetyFirst is the convenient, hassle-free online training solution for anyone who needs fast Crane Safety training or re-training. This course isn't your average, bland workplace safety course that workers forget.
Each module is engaging, memorable, and fun! Workers can finish the course AND exam the SAME DAY or go at their own pace. Employers benefit from our bulk pricing and fast, simple training.
Employees can get their practice out of the way fast and have fun doing it!
Employer Discounts
1-3 workers

$

36.95/worker

You

save 26%
4-7 workers

$

32.95/worker

You

save 34%
8-12 workers

$

28.95/worker

You

save 42%
13-20 workers

$

24.95/worker

You

save 50%
21-50 workers

$

20.95/worker

You

save 58%
>50 workers
Contact us for Custom Offer
OHS Standards Compliant
Learn at Your Own Pace
Printable Certificates
Industry Recognized
Instant Access
Unlimited Exam Attempts
Dedicated support
100% Employer Approved