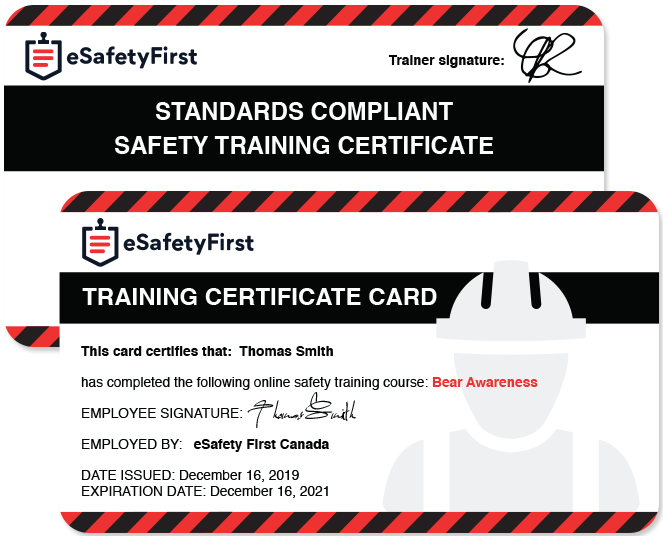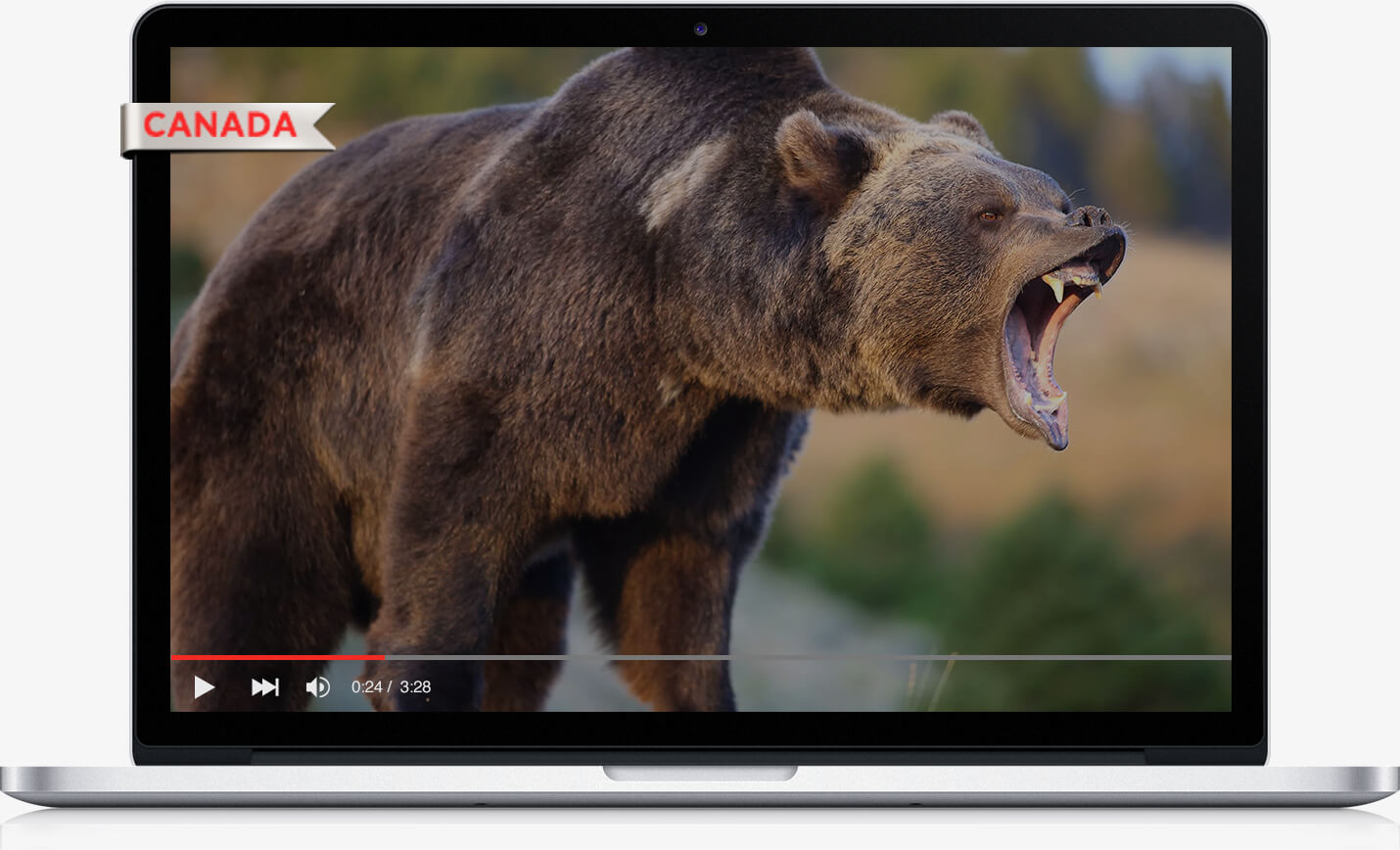 Bear Awareness Online Certification
Course description
Employees in several industries are sometimes required to travel and work in bear country, where a mismanaged bear encounter can prove lethal. This modern safety course in Bear Awareness teaches students how to avoid potentially dangerous black and grizzly bears while working in proximity to their habitats, as well as how to manage an encounter when one becomes inevitable.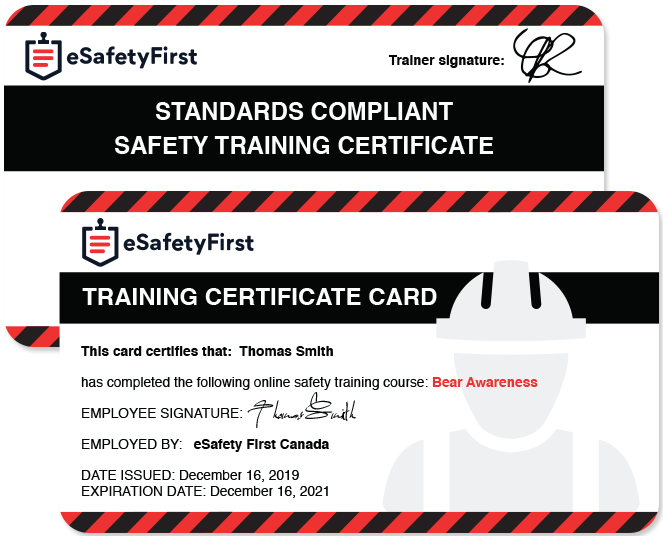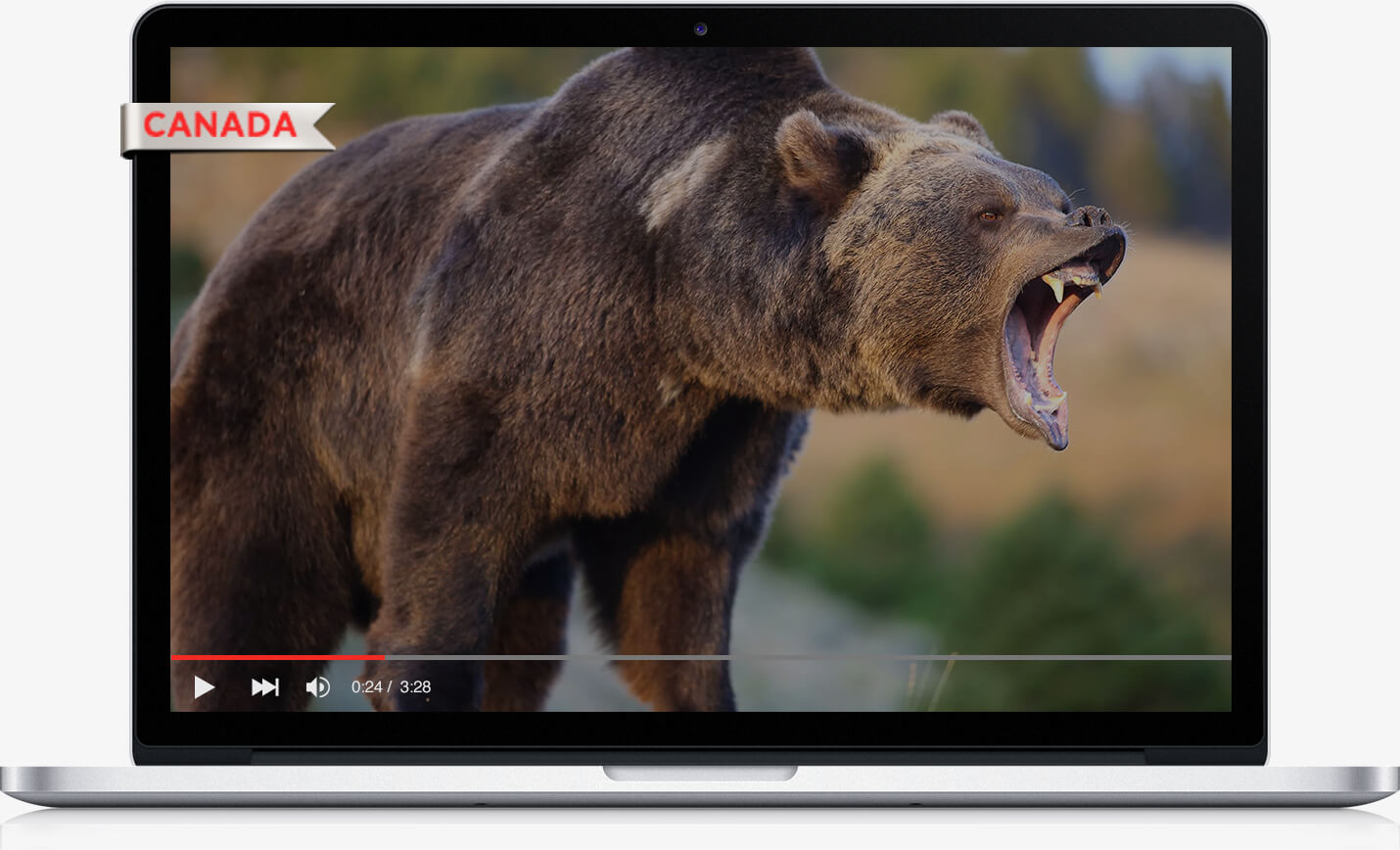 Accepted Across Entire Canada
Alberta
British Columbia
Manitoba
New Brunswick
Yukon
Nova Scotia
Ontario
Prince Edward Island
Quebec
Saskatchewan
Northwest Territories
Newfoundland and Labrador

As industries continue to develop, their exploits push further into bear country, thereby exposing an increasing number of employees to dangerous encounters with bears. The first part of the course thus focuses on how workers should behave in order to avoid these animals while in bear country.
When an encounter does take place, however, being able to properly assess the situation and the intentions of the bear(s) can save lives. As such, the second part of the program teaches students how to recognize dangerous bear behaviors, how to respond to emergency situations, and how to use protective equipment.
More and more employers are required to provide bear awareness training for their workers as they extend their operations further into bear country. All employees who work in or around bear habitats must receive proper training in order to maintain their safety and that of their colleagues.
In addition, job candidates who know that their future duties will include travel into bear country will sometimes acquire and complete this program independently to improve their CVs. Industries that are most likely to require a certification in Bear Awareness include:
Energy & Electricity,
Oil & Gas,
Seismic,
Logging & Forestry,
Logistics (Shipping & Warehousing),
Hospitality & Tourism.
Across all jurisdictions in Canada, businesses who send employees into bear country are legally responsible for their safety. As such, it is the employer's duty to ensure that all workers have access to proper training in bear awareness.
In exchange, the employee takes it upon him- or herself to attend the training program, learn a set of safety measures and strategies, and apply the latter while in the workplace.
To complete this safety training program, you must be knowledgeable regarding the categories of bears that are most dangerous, as well as the strategies that you can use to avoid or deter an encounter. In addition, you must be able to select the correct protective equipment prior to travelling in bear country and you should be able to describe your response in case of an inevitable encounter.
This course in Bear Awareness should be reviewed on a yearly basis. As humans interfere further into bear country, new dangers emerge for workers, which is why it is essential that the latter are up to date with the latest information and safety protocols.
Individuals or businesses who purchase Bear Awareness training also acquire courses in Lone Worker Safety, Personal Protective Equipment, and/or First Aid Awareness.
For a detailed list of courses suited to your specific job, please consult our industry-related pages and select your line of work from the list provided there.
We have Certified Employees of:
1
Introduction to Course
Whether you are seeking recreation in bear country or you're involved in an industry that requires you to work in bear country, you need to be aware of what to do in the event of a bear sighting or encounter.
2
Bear Safety
This module will teach you how to avoid dangerous encounters, the safety procedures, why do bears attack and how to protect against them.
WHY CHOOSE eSafetyFirst
Hassle-free online training
eSafetyFirst is the convenient, hassle-free online training solution for anyone who needs fast Bear Awareness training or re-training. This course isn't your average, bland workplace safety course that workers forget.
Each module is engaging, memorable, and fun! Workers can finish the course AND exam the SAME DAY or go at their own pace. Employers benefit from our bulk pricing and fast, simple training.
Employees can get their practice out of the way fast and have fun doing it!
Employer Discounts
1-3 workers

$

26.95/worker

You

save 23%
4-7 workers

$

23.95/worker

You

save 32%
8-12 workers

$

20.95/worker

You

save 40%
13-20 workers

$

17.95/worker

You

save 49%
21-50 workers

$

14.95/worker

You

save 57%
>50 workers
Contact us for Custom Offer
OHS Standards Compliant
Learn at Your Own Pace
Printable Certificates
Industry Recognized
Instant Access
Unlimited Exam Attempts
Dedicated support
100% Employer Approved