WHMIS 2015
WHMIS 2015 is the latest and most updated version of the regulations on workplace health and safety for handling hazardous materials (previously called "controlled substances" under WHMIS 1988). You may have heard from your current or prospective employers that you need to be certified for WHMIS, but what version do you need? What is the most updated coursework you can complete so that you'll be compliant and ready to work safely?
What is WHMIS 2015?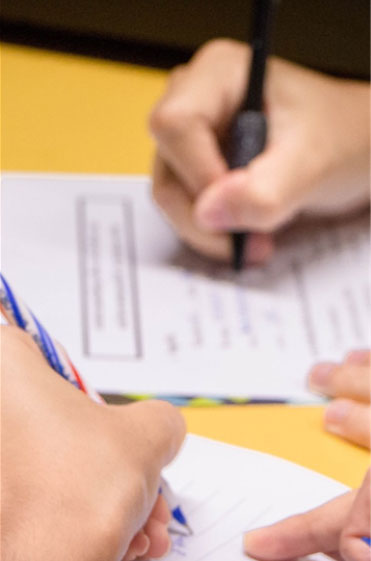 WHMIS 1988 was the version of workplace safety and controlled substance handling that was implemented in 1988 (as the name implies) these standards for labelling, handling, and use of controlled substances were the federal standard for workplace compliance for many years.
However, times change, and updated legislation was passed that required federal, provincial, and territorial governments to update and come into compliance with new GHS standards.
The federal government completed its changes in early 2015 (thus WHMIS 2015). WHMIS 2015 is the most up-to-date standard for hazardous materials compliance.
How do the new standards differ?
Some terminology is changing and there are new classifications for hazardous chemicals. In addition, pictograms for labelling hazardous materials have changed from the symbols used to comply with the older version of WHMIS.
The change in pictograms might be the most immediately obvious change for employees who regularly handle, store, or work among hazardous chemicals. This is a key component of our WHMIS training, and making sure you are up-to-date on the newest classifications and labelling is an important part of maintaining a compliant, safe, and healthy workplace.
Do I need to be trained on both WHMIS 1988 and WHMIS 2015?
From February 2015 to November 2018, there was a series of transition phases from the old standards to the new ones. However, now that the transition is complete, only WHMIS 2015 is in force. You should focus your training solely on WHMIS 2015 compliance.
eSafety First has done the hard work of researching compliance and creating interactive and engaging coursework that will keep you in compliance with the current standard of safety and health protocols.
Why were WHMIS standards changed?
In order to maintain high safety standards in Canadian workplaces, new GHS standards have been adopted in the 30 years since the original WHMIS was created in 1988.
It includes a more comprehensive and detailed classification of chemicals. It also has specific provisions for indicating hazardous properties that were unknown or unclassified in the 1980's such as chemicals that are hazardous to specific organs or aspiration hazards.
It also includes standardized formats for safety data sheets, which creates simplicity for those who work on multiple worksheets, or who have changed jobs. The new WHMIS standards also require standardized language on safety labels, which allows further clarity and cohesion.
It also makes safety information clearer and more comprehensive. This allows everyone involved in work that included hazardous materials to have more information about the health and safety risks they may need to undertake and to make fully informed decisions.
Is there a WHMIS 2021? Don't I need my WHMIS for the current year?
Not exactly. There is no WHMIS 2021, and there will be no WHMIS 2022. The standards for hazardous material use were set in 2015, and so no matter what year it is when you are doing your certification, you will need your coursework to be WHMIS 2015 compliant.
It is, however, highly recommended that you recertify every year. You may need to take the WHMIS certification in 2021, even if you took it in 2020. And you must recertify every time you switch employers, so if you are about to start a new job, it's important that you get an updated WHMIS certification, even if you took training at your last job.
What do I need to do to stay safe and compliant with WHMIS 2015?
Make sure that you are fully trained on WHMIS compliance. The best and easiest way to become WHMIS compliant is through high-quality online testing through eSafetyFirst. You can take your coursework at your own pace, learn in a fun, interactive online environment, and when you have passed your test you can print your certificate immediately.
Retesting is required whenever you switch jobs and is recommended every year, even if your job hasn't changed. Frequent review of the materials and retesting is one of the best things you can do to ensure your compliance in the workforce and to make sure you and your coworkers are safe and healthy on the job site.